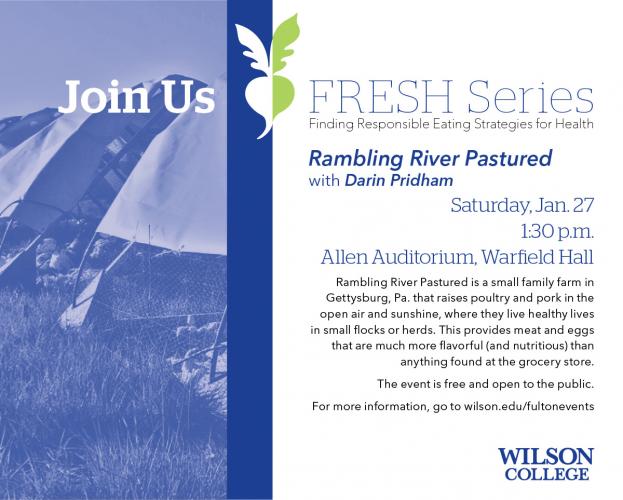 Jan 27, 1:30 p.m. - 3:00 p.m. Allen Auditorium   
Rambling River Pastured Presentation by Darin Pridham
Rambling River Pastured is a small family farm in Gettysburg, PA, that raises a variety of poultry and pork in a sustainable manner, providing meat and eggs that are much more flavorful (and nutritious) than anything found at the grocery store. The animals are raised in the open air and sunshine, where they live healthy lives in small flocks or herds. Our farm is a pastured microcosm: hogs, goats, and poultry rotating on pasture, with cats and livestock guardian dogs operating as natural pest and predator control solutions. 
Join us for a presentation from Darin Pridham and Family, to learn about their sustainable farming practices at Rambling River Pastured. 
Feb 24, 1:30 p.m. - 3:00 p.m. Allen Auditorium
Edible Landscaping with a Permaculture Twist with Michael Judd
Author, teacher and fellow eater Michael Judd will be our guest for this program on bringing edibles into your landscape. Books will be available for purchase and signing. Come hear his story!
Michael Judd is a permaculture designer and natural builder living in the Appalachian foothills of Frederick Maryland.  Michael is the author of 'Edible Landscaping with a Permaculture Twist' a popular how-to manual on creating productive and beautiful landscapes. The Judd's Long Creek Homestead is 25 acres of mixed woodland, food forests, gardens, and nursery designed for experimentation and education. To learn more please visit www.ecologiadesign.com.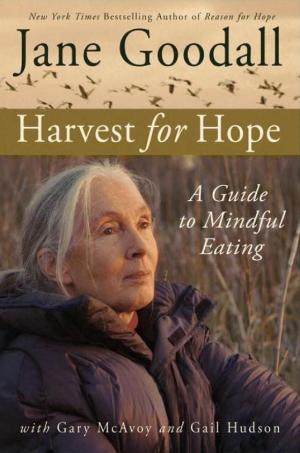 March 24, 1:30 p.m. - 3:00 p.m. Allen Auditorium
Book Chat - Jane Goodall's Harvest for Hope: A Guide to Mindful Eating
Pick up a copy via your favorite book access, or simply join the discussion.  Since we are all eaters, we are all experts! 
All FRESH programs are in Allen Auditorium @ 1:30-3:00pm
Contact information