Fulton Center for Sustainable Living
The Richard Alsina Fulton Center for Sustainable Living is Wilson's home for hands-on environmental education. We provide opportunities for students and community members to interact and experience first-hand today's environmental issues and solutions.
Those who want to explore sustainability in food production, energy, transportation, land stewardship and community awareness will find opportunities for practical learning at the Fulton Center for Sustainable Living (FCSL).
Educating students of all ages for humane stewardship of our communities and our world.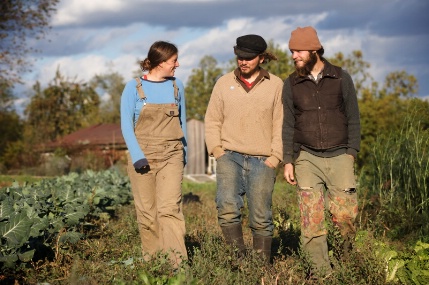 Features of the Fulton Center for Sustainable Living
50-acre farmstead, including a seven-acre, USDA Certified Organic and Certified Naturally Grown vegetable farm, passive-solar greenhouses and display gardens.
Interpretive nature trail through a woodland and along the Conococheague Creek.
The historic Owens Barn and Tooke Farmhouse, both Civil War-era buildings.
A variety of solar energy applications.
Community-Supported Agriculture Program
Campus composting facility and recycling projects.