Wilson College Directory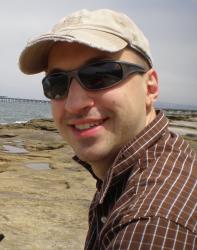 Jonathan Z. Long
Assistant Professor of Communications
Phone: (717) 264-4141 x3320
Warfield Hall 108
Office Address:
Wilson College
1015 Philadelphia Ave.
Chambersburg, PA 17201
More About Jonathan Z. Long
Dr. JZ Long, Assistant Professor of Communications, holds interdisciplinary degrees in political and cultural economy, popular culture, and a Ph.D. in Cultural Studies from George Mason University. He has taught at the collegiate level for over fifteen years, including courses in interpersonal, group, and mass communications, media theory, and free speech and ethics. He also received the Lambda Pi Eta "Adjunct Professor of the Year" award while teaching at George Mason.
Dr. Long's research specializations include digital media and design, global media law and cultural policy-making, and the effects of media and information technologies on popular consciousness. Recent publications include analyses of the Hummer automobile, comic books, and popular cinema. His current research focuses on issues involving the First Amendment, the Federal Communications Commission, and cyberpower and cyber governance.
Dr. Long has also worked in both academic and government libraries, and is certified in reference and technical services, special collections and archives, and information technology and security. He also serves as a media analyst for an international marketing firm. His interests include crossword puzzles, Eastern philosophies, and highlighting things.