Indie film producer Melissa Torriero '88 strives to showcase women's skills
By Lorie L. Ferguson
Film producer Melissa Torriero '88 is a natural storyteller. It becomes apparent just moments after engaging her in conversation. "I started my career as a teacher, although I didn't take a single education course in college," Torriero said. See how she did that … she's already set the hook to her story.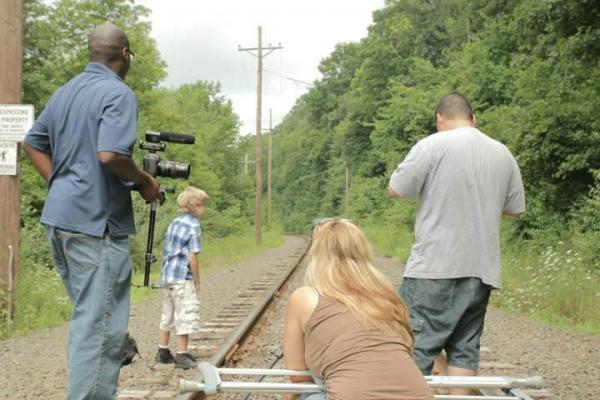 After graduating from Wilson with a bachelor's degree in English, Torriero was unsure what to do next, so she enrolled in the Peace Corps. "I'm fluent in French, so I figured they would send me to a French-speaking country to teach. Instead, they sent me to Thailand and asked me to serve as a teacher of English to speakers of other languages," she said with a bemused chuckle.
For the next two years, Torriero taught high school students and led teacher training courses. It turned out she was a natural in that arena, too. Torriero enjoyed teaching so much that when she completed her tour of duty and returned to the States in 1991, she enrolled in graduate school and earned a master's degree in Teaching English to Speakers of Other Languages (TESOL) from the Vermont-based School for International Training Graduate Institute.
After graduating, Torriero moved to the Midwest and began teaching English to non-native speakers. Then came 9/11 and in its aftermath, the number of foreign students seeking classes dropped precipitously and many English language teaching programs closed. Once again, Torriero found herself with a skill set she wasn't sure how to use. "I moved back east to Connecticut and spent a few years trying to decide what to do next. Then one day I asked myself, 'What did I want to be when I grew up?' And the answer came back: a writer."
Torriero realized she had an interest in storytelling, particularly as it applies to movies, so she began to investigate the film industry on the East Coast. "I immediately started finding opportunities to write for films and I realized this idea had legs," she recalled. Torriero's writing skills, together with her skill for organization, eventually led her to take on the role of film producer because, "Someone has got to be the grown-up in the room and make sure everyone gets paid."
Today, Torriero makes her living as an independent screenwriter and producer at Late Bloomer Productions, the company she founded in 2012. Producing duties overshadow writing of late, she conceded. "I'm trying to get into the next level of producing and working hard to make connections in the world of film financing, which is incredibly exciting, so I don't mind having a little less time to write."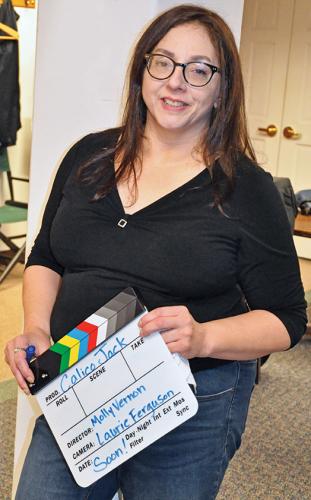 While producing is time-consuming and the process of bringing a film to life can be protracted, the chance to have an impact is compelling, Torriero said. She is particularly interested in the issue of gender equity and helping other women gain a stronger voice in the film industry. "The only places we're seeing women receive increased recognition in the field is where we're making it happen for ourselves," she said.
For the last three years, Torriero has been active in the Women Only Project, a film industry initiative founded to showcase women's skills through the creation of short films that use women for every aspect of a project. "From costuming to casting, acting to writing, everyone involved with these projects is a woman. Even our caterer is female," she said.
Torriero is also working to promote women artists by co-producing "SWAN," a short documentary celebrating the 10-year anniversary of the women-only Support Women Artists Now (SWAN) Day event that takes place annually in Connecticut. The film is currently in post-production, undergoing editing and color-correcting by co-director Sarah DiMeo. "We don't have a date or a site for the premiere yet, but it will likely be shown somewhere in Connecticut and no place else," Torriero said. "Sarah and I hope to have the film finished by this year's SWAN Day, which takes place on April 14, but in any case, we will host a screening for all our supporters as soon as it is finished and then submit it to festivals where others can also see it." Screenings will also be announced on her website (www.latebloomerproductions.net).
The recent #MeToo movement protesting the sexual exploitation of women in the industry has also caught her attention. Torriero said so far her work has not been affected by the events in Hollywood that brought down Harvey Weinstein and other industry giants, but is quick to add that the film industry on the East Coast is markedly different from Hollywood. "Don't get me wrong, you still encounter big egos now and then—and I've had my share of crazy encounters with sexist male directors and financiers—but by and large, everyone in the industry here has been very helpful."
Torriero is currently working on several projects with local talent. She is partnering with Connecticut-based author Glenn Cheney as a screenwriter on two projects: a feature film and a television series for cable. Both projects focus on an historical figure named Gangazumba, the legendary leader of a band of runaway slaves who lived in the rainforests of Brazil in the late 17th century. While the film's script is still in development, "the pilot script for the television series has made its way out into the world," Torriero said. "We've submitted the script to HBOAccess (HBO's mentoring program for emerging filmmakers), as well as to several film festivals, and we're working on securing an agent so that we can find a buyer for the series. It's an incredible story and deserves to be on the History Channel—it's of that caliber."
Torriero is also serving as a film producer for a family drama entitled Calico Jack. "It's a fun film involving two kids on vacation with their dad in Puerto Rico. Dad is kidnapped during a pirate festival and his kids set out to rescue him by bringing an old pirate, Calico Jack, back from the dead to assist them." The film is small in Hollywood terms, with a budget of $2-5 million, and Torriero is currently seeking recognized talent to direct it. "The Weinstein debacle has worked in our favor in that more female directors are now actively seeking work," she said. "If we can secure someone who's got name recognition in the industry, the finances will come together quickly."
Torriero's success in the independent film industry hinges largely on her ability to hustle, network and maintain momentum, she admitted. She's confident that, thanks to Wilson College, she has what it takes.
"I was a 'Judy Joiner' at Wilson—involved in all sorts of clubs and activities—and I had a wonderful time." But the experiences resulted in more than happy memories, Torriero said. "During my time on campus, I learned how to be a self-starter and a leader. Now I'm enjoying success as a film producer, and I'm certain that the organizational skills and leadership abilities that serve me so well today come from my time at Wilson."