POSTPONED
Brooks Science Center
Encompass is program created through a partnership with the National Science Foundation that provides scholarship assistance and additonal support services for low-income students interested in science. If you are passionate about the sciences and hope to have a STEM-related career join us on campus to learn more about the opportunities available to students through the Encompass program. Register here.
The event will include: 
A session with Faculty about STEM majors offered at Wilson College that qualify students for the Encompass program.
•    Biology
•    Biochemistry and Molecular Biology
•    Chemistry
•    Environmental Science
A discussion about the added benefits student receive as part of the Encompass program:
•    Academic support
•    Research opportunities
•    Mentoring (by alumni currently working in a STEM field)
•    Experiential learning opportunities
•    Faculty and peer-to-peer mentoring
•    Job and career development activities specific to STEM professions
•    Internship opportunities with industry leaders
Details about how to apply for the Encompass program and scholarship.
•    Annual Encompass scholarships will be awarded up to $9,500, not to exceed $38,000 in four years for students who qualify. Other Wilson scholarship programs  will also be discussed.
•    Successful graduate of one of the following Pennsylvania high schools will be considered: Biglerville High School (Upper Adams School District), Chambersburg Area Senior High School, Fairfield Area High School, Chambersburg Area Senior High School Career Magnet School, Fannett-Metal High School, Greencastle-Antrim High School, James Buchanan High School (Tuscarora School District), Shippensburg Area Senior High School, Waynesboro Area Senior High School.
Encompass Scholarship Memorandum of Understanding
Contact
Dana Harriger
717-261-4383
encompass@wilson.edu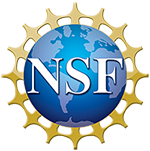 STEM for Lifelong Success is funded by the National Science Foundation NSF DUE S-STEM Grant 1930008, Encompass