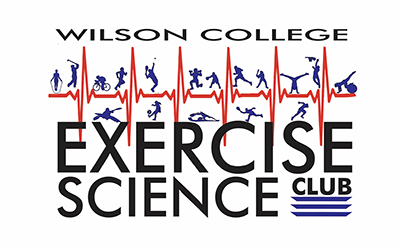 1.    Make Your Own First Aid Kit 
During the Health Fair that is held in the lobby of Lenfest, the Exercise Science Club has a table set up for people to come and build their own first aid kits. The table will have materials like Band-Aids, gauze, tape, Q-tips, tissues, antibiotic ointment, etc. for participants to choose from. The materials will all be put into a plastic bag for people to keep in their book bag, their car, or in their purse! 

2.    An Apple A Day Keeps the Doctor Away 
A few of the club members will choose a day to sit outside of the dining hall in Lenfest lobby to hand out apples and nutritious information cards to those that are passing by. This helps to promote healthy eating and allows for others to recognize the club. 
3.    Crepe Night 
The Exercise Science Club will be partnering with the Muhibbah Club to participate in making crepes. There will be all sorts of fruits, toppings, and goodies to put onto the crepes. Nutritional information sheets will also be made to emphasize healthy choices. 
4.    Kickball Tournament 
In the spring the club will host a kickball tournament on the green. Teams will consist of 10 players of all ages and genders. Faculty and staff are encouraged to join in on the fun. First place winners will receive a gift card to a place of their choice as a team!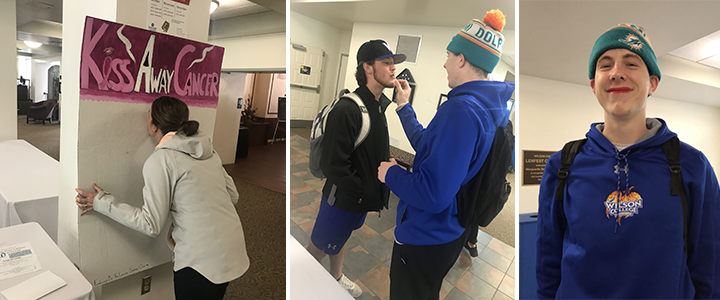 5.    Kiss Away Cancer 
For a week in October, club members will sit outside of the dining hall in the lobby of Lenfest with a large poster advertising for breast cancer awareness. Anyone can donate money to the cause that will be donated to either a person or to an organization supporting breast cancer research. If a person donates, they can leave a kiss on the poster board that will then be displayed in one of the buildings on campus! 
6.    5k Fun Run/Walk for Alzheimer's at Menno Haven 
On Saturday November 3, 2018 a few of the club members will be volunteering at the race to help set up the course, direct the runners, hand out water, and participate in helping with anything that we can at the race. 
7.    Anything Is Popsicle If You Just Believe 
At a table in the lobby of Lenfest the club will hand out multiple types of popsicles to encourage the promotion of our club and to provide a small snack for the students on campus! 
8.    Arts Day 
The club will hang a large poster of a human body made of smaller pictures of body parts of the students on campus. 
9.    12 Days of Fitmas 
12 days before finals week, each night, the club will have the students on campus participate in a movie night, some sort of fitness class, a healthy snack night, a guest speaker presentation, or an activity to get people up and moving and enjoying each others company. 
10.    MARC Conference 
On the 2nd and 3rd of November, 8 club members will be able to attend a conference to develop professionalism, knowledge of healthcare professionals, and the company of one another at the MARC Conference in Harrisburg PA.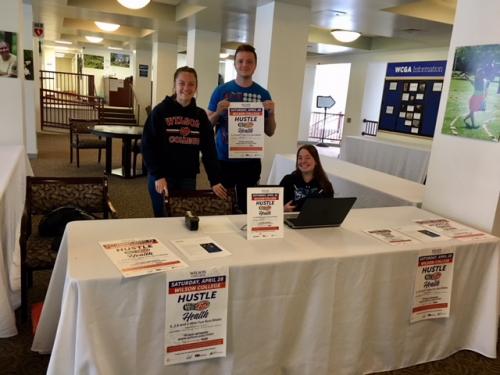 11.    Sophie's Six and Hustle for Health Volunteering 
Sophie's Six and the Hustle for Health are two races that are held on campus that the club will be helping with whether that means setting up the course, directing runners, handing out water, tearing down the course, etc.