Mission Statement:
Learning Campus seeks to provide an equal opportunity for academic success to children of migrant families in the Chambersburg community through after-school tutoring and one-on-one mentoring from student and community volunteers. Learning Campus gives migrant children the opportunity to experience a college campus and unlock the possibility of considering higher education in the future. In addition, Learning Campus provides Wilson students the opportunity to learn the value of community service and gain experience in their field of study.
History
Associate Professor and Education Division Chair, Dr. Lynn Newman, created the Learning Campus Program at Wilson College in 2009. After attending a similar program at a neighboring university, Dr. Newman collaborated with the Lincoln Intermediate Unit 12 and Eric Mandell to start this program for the Wilson College community. Dr. Newman felt that such a program would allow her students to apply theories learned in the classroom as well as address community needs as there are no other programs like this in Chambersburg. The program is directed by an AmeriCorps Vista, and operates through volunteer involvement and the children of migrant workers in the Chambersburg community. The program services approximately 20-25 children from Andrew Buchanan, Benjamin Chambers, Hamilton Heights, and Thaddeus Stevens elementary schools.
When the Learning Campus program started, our community partner was the Lincoln Intermediate Unit #12 (LIU 12). Our  partnership switched to the Northwest Tri-County Intermediate Unit (IU5) and the program was transferred to this branch. Therefore, we are now partnered with Ilona Burd through IU5. The Migrant Education Program through IU5 helps Learning Campus to connect with migrant students in the Chambersburg Area School District. IU5 also helps to supervise the program, recruit volunteers, and provide funding for the dining services offered to the children.
Families and Children Served
Learning Campus serves migrant families, which is any family who has relocated in the past 36 months to work in the agriculture industry. These families often live at or below the poverty line and the children in these families typically struggle with language and cultural barriers, which makes success in school difficult. Our partnership with IU5 allows us to connect with migrant students in Chambersburg Area School District elementary schools and invite them to participate in the program each school year. Our goal of exposing children to a college environment to open up higher education opportunities was developed to fight poverty within this young migrant population in Chambersburg.
Volunteers
Community Volunteers
Currently, the majority of Learning Campus volunteers are students and faculty/staff members of Wilson College. Our hope is to extend the program to the larger Chambersburg community and seek community volunteers as well as Wilson-specific volunteers in order to reach the goal of maintaining a sustainable program.
If you are interested in getting involved with Learning Campus, please contact Dr. Lynn Newman (information top right).
Learning Campus Club
The Year 1 VISTA developed a student-run club in order to encourage student involvement in the club and create sustainability for the program. All students who are involved in Learning Campus are a member of the club and are expected to participate on a regular basis in order to receive club benefits. Each month, an officer and club meeting are held. Every Tuesday and Thursday we hold tutoring for children in the surrounding elementary schools. Towards the end of each semester we hold a membership appreciation event that is voted upon by the club. Finally, we hold a thank-you dinner at the end of the spring semester. 
If you would like more information regarding the Learning Campus Club, please contact Dr. Lynn Newman (lnewman@wilson.edu).
Contact Information
Dr. Lynn Newman
Learning Campus
lnewman@wilson.edu
717-262-2009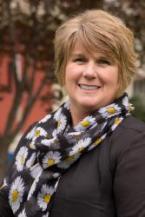 AmeriCorps VISTA/PACC Information
Learning Campus Article, Wilson Magazine