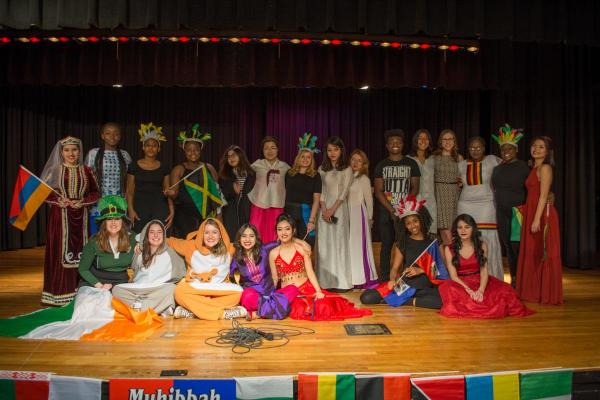 Officers:
Brooke McLachlan - President
Alyssa Fell - Vice President
Ivy Torres - Secretary                    
Krista Nayadley - Treasurer                                
Bradley Moore - Marketing
This club was initially created as a place for international students to come together and showcase and have adventures with fellow internationals. Now anyone can come and learn about different cultures in a safe environment judgment free and make friends and have fun.
Muhibbah - a Malaysian word meaning unity among nations - best describes this international, intercultural group that is by no means confined to international students. Diverse populations of students who represent just about every continent in the world come together to create eclectic dinners, cultural evenings and other activities to promote cultural awareness. Muhhibah seeks to build connections with other universities and colleges to co-sponsor activities.
Meetings:
On average once every 2 weeks.
Club events:
Muhibbah night, on campus activities, off campus trips.
Campus wide events:.
Muhibbah night, and different on campus activities.
Membership:
Anyone