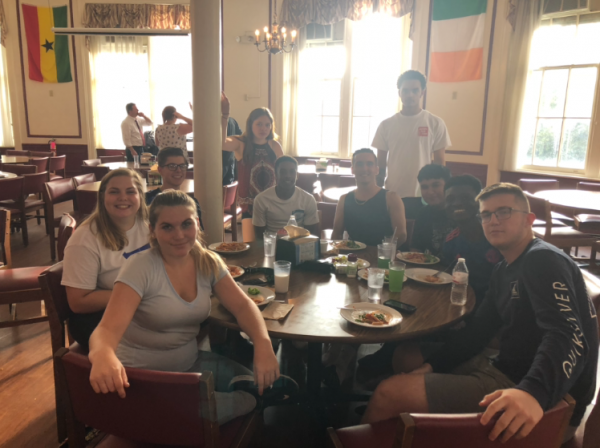 Officers: 
•     Ayden Gallegos (President)
•    Camden Beckert (Vice President)
•    Allison Schulz (Vice President)
•    Samuel Briehn  (Secretary)
•    Jarrett Rickerds (Treasurer)
•    Daphne Buzard  (Event Planner)
•    Alexandria Klug (Event Planner)
About:
This club was created to find individuals passionate about nutrition and to teach that it is an essential part of living, it is important for individuals to have a desire to better their quality of life through their diet.  This club promotes healthy nutrition ideas amongst the group and other students, holds healthy nutritional cooking sessions weekly, has study halls in the library, as well as informational flyers/booths occasionally throughout the year. This club will affect campus by making nutritious items available to club members daily as well as providing sports drinks to our student-athletes at competition games.
Meetings:
We meet weekly and have nutritional cooking sessions as well as occasional study halls in the library and/or community service.
Club events:
•    Nutritious Cooking Sessions
•    Campus Community service
•    Informational Booths
Campus events:
•    Food Stands
•    Informational Activities 
Membership:
Anyone who wants to!