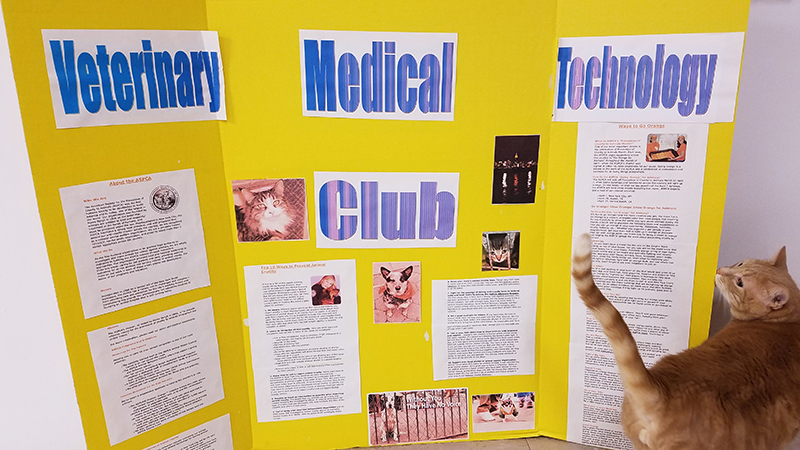 Officers: 
•     Shanelle Spotts (President) 
•     Shannon Nestor (Vice President) 
•     Charity Zimmerman (Secretary)
•     Taylor Kump (Treasurer)
About:
VMT Club was created to connect students with shared interests, particularly those with a passion for animals. VMT Club allows students to meet fellow classmates, gain volunteer experience, encourage campus involvement with fundraisers, and allows those in the VMT program to put some of their hard earned skills to work during our bi-annual dog wash fundraiser.
Meetings:
VMT Club meets about once a month to discuss fundraising ideas, trip plans, and dog wash coordination.
Club events:
Each semester, the VMT Club hosts the notorious VMT Club Dog Wash that is open to the public. We also go on one trip a semester; a day trip in the fall and the possibility of an overnight trip in the spring. In the past, the club has done guided zoo tours, aquariums, animal sanctuaries, and other animal related trips.
Campus events:
VMT Club participates in Spring Fling, campus wide collection events for local animal shelters, merchandise sales, and the dog wash.
Membership:
We encourage anyone in the Wilson community, regardless of major, to join the VMT Club provided that they have a passion for animals.