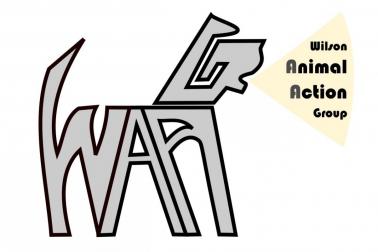 Officers
President: Molly Lemke
Vice President: Brooke Olshanski
Secretary: Alyssa Wood 
Treasurer: Allie Panek
Historian: Sydni Berkihiser
About
WAAG was created to give students a way to make our corner of the world better for the animals and people that live here. We seek to improve animal welfare hands-on, by volunteering with local organizations; we also work towards improving the way animals are treated on a greater scale, by engaging in the legislative process and educating the public about current welfare issues. 
Meetings
We meet once every other Tuesday at 5:45 pm, in library room 024, to plan upcoming events and to keep everyone informed. Sometimes we'll bring in speakers, or watch a movie if there's not much to discuss.
 
Club Events
Humane Lobby Day – We travel to Harrisburg in April to join up with like-minded animal advocates and talk to legislators about animal welfare legislation. Super important, but also super fun.
Volunteer Days – At least once a semester, we go out as a group to aid animal-based organizations as volunteers. We might travel far away (like to an event at the Baltimore Zoo) or stick close to home, helping out local animal shelters. 
Animal Shelter/Rescue Donation Drives – Shelters and rescues go through a lot of stuff while taking care of their animals. We put out a call for supplies, then, at the end of the drive, take the goodies over in a big pile. It's critter Christmas, any time of the year.
Member Appreciation -  At the end of the year, we give a big "THANKS!" to all of our members by planning a club appreciation event. It could be a trip, like to a zoo or wildlife sanctuary, or a stay-in movie night with food...it's kind of up to the members, really.
Campus Events
VMT Study Nights – Open to anyone studying any subject, but VMT classes can be particularly tough. We provide the room and food – you bring books and a study buddy. 
Paint-Your-Pet Night – No live animals were decorated in the making of this event. You send us a photo of your furry friend, we draw it onto a canvas, and you paint it. 
Howl-o-ween Trick-or-Treat – Pets and their parents join us for trick-or-treat around the Green! Pet-friendly treats are provided for cats, dogs, and small animals; humans, of course, get candy.
 
Membership
Membership is open to any Wilson College student who is interested in improving animal welfare, and who is in good academic standing at Wilson College (as defined by the Wilson College Blue Book, and IDA rules).