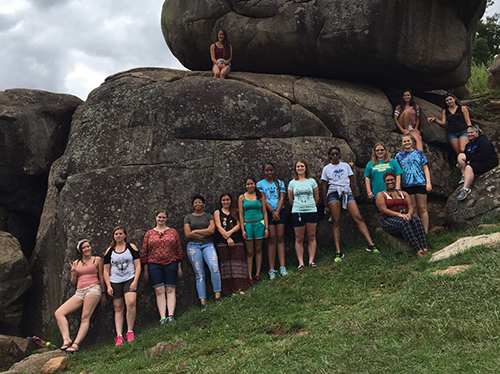 You are about to make the leap from high school to college. This is a transition that every student will make and almost every student will underestimate. College academics and college life are very different from what you are used to. The Rowland LEAP (Learning, Exploring, Achieving and Participating) Program has been designed to help our students—especially those who might want extra support in the area of mathematics or literacy—make this transition successfully. 
Academics at Wilson are challenging. You will be expected to study hard, be prepared and push yourself to explore perspectives you might not have previously encountered in your academic life. And Wilson's collaborative and supportive environment will be with you at each step.
But the Wilson experience is about more than academics—it's about finding your place. That's where LEAP comes in. Through this two-week program, you'll cover four important areas to help you successfully transition to college life:
Learning
You'll enroll in First-Year Seminar, that will help you take the next step in your education. You'll also learn about Wilson's academic support services, which help students with everything from time management and note-taking to writing and provides individual tutoring. Class time in the program will be approximately 3-4 hours a day, leaving plenty of time for other experiences.
Exploring
An important part of your life at Wilson will include finding new things to experience. And not just on campus. We'll explore the rich history of Chambersburg, hike a part of the nearby Appalachian Trail, take a day trip to Washington, D.C., and spend time volunteering at the College's USDA-certified organic Fulton Farm.
Achieving
Enrolling in the LEAP program will help you become academically confident and give you a head start on your academic career at Wilson. LEAP takes the place of your First-Year Seminar, giving you one less class to take in the fall semester. This allows you the flexibility to focus on your remaining courses, put the study habits you learn into practice, and achieve in the classroom right from the start. 
Participating
Getting the most from your education means becoming involved and being part of a diverse community. Each day we will set aside time to talk about participating in the Wilson community and cover topics like the Wilson Honor Principle, physical and spiritual wellness, gender relations, leadership opportunities and community development. Of course, LEAP will also introduce you to fellow students with whom you will begin to form lasting friendships.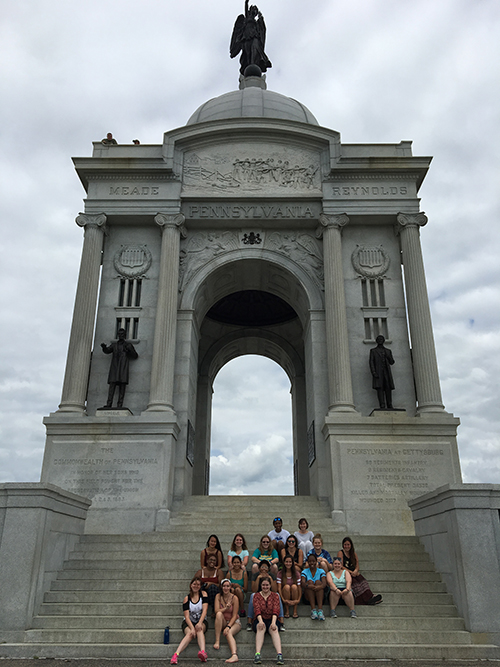 Benefits of the LEAP Program
Earn academic credit
Learn skills from faculty on how to succeed
Become familiar with campus 
Gain an upper-class mentor
Meet friends in your class
Enjoy daily excursions and service opportunities
It. Is. Free.
It. Is. Fun!