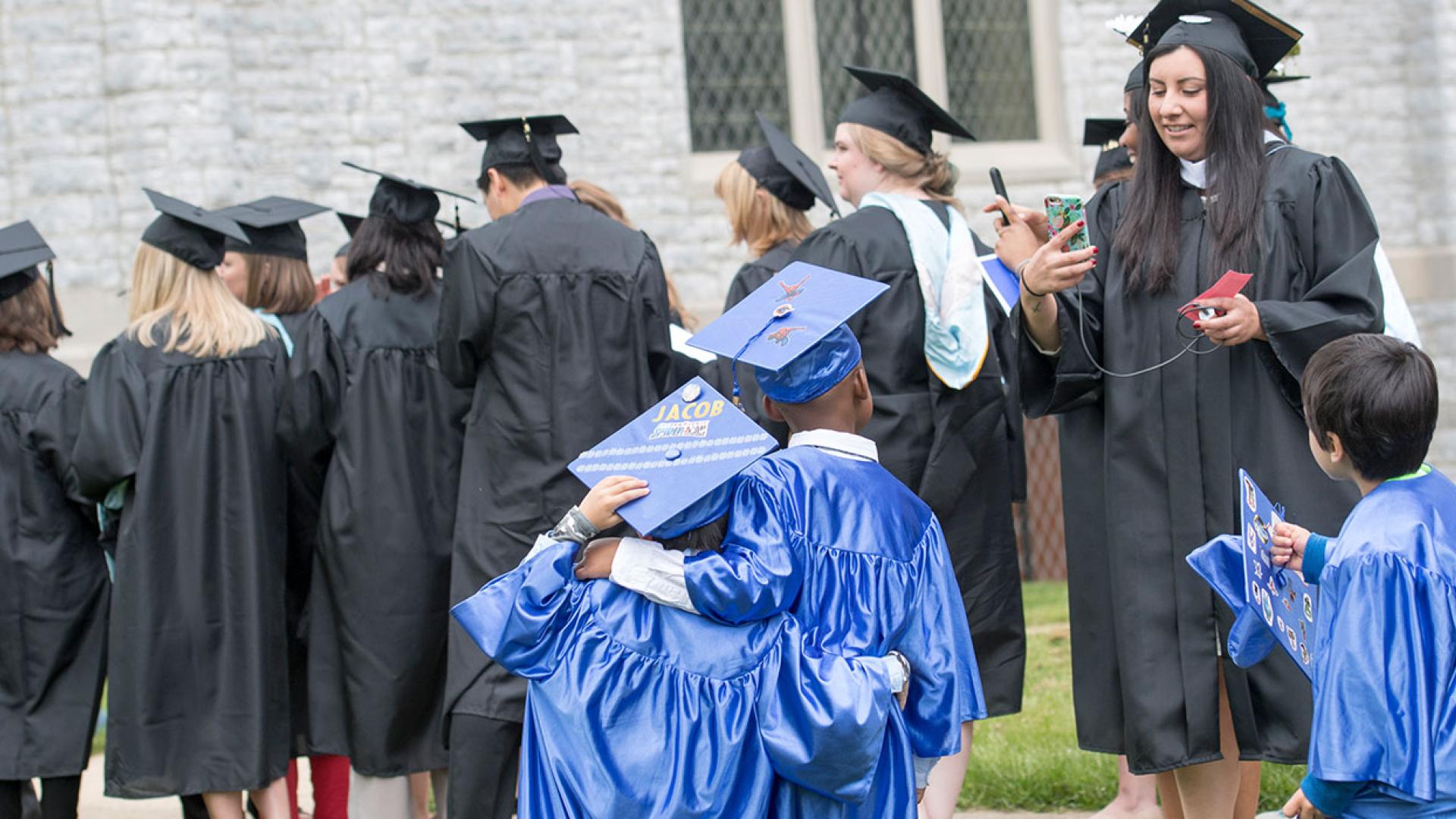 Since 1869, the Wilson College mission has been the education and development of our students in a collaborative, student-focused environment. Our Single Parent Scholar Program is a contemporary expression of our mission, addressing the needs of single parents today.
The program provides family-friendly, on-campus housing year-round to single parents and their children (between 20 months and 10 years of age) so the parent can pursue a bachelor's degree full time.
Parents in the program are full participants in campus life, including such activities as student government, athletics, clubs and organizations. Within the SPS Program itself, enrichment and development activities.
The SPS Program gives parents access to higher education that can open doors to a more fulfilling, economically self-sufficient life. It's all part of Wilson's culture of individualized education.
---
Wilson College is committed to the importance and value of a college education. That's why we work hard to keep our degree programs affordable. Learn more about financial aid. 
CONTACT INFORMATION
Office of Admissions
admissions@wilson.edu
1015 Philadelphia Ave.
Chambersburg, PA 17201 
717-262-2002
800-421-8402