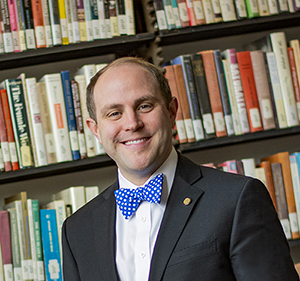 On behalf of our faculty, students, staff and alums, I thank you for your interest in our wonderful college. For 150 years, Wilson has been a special place where generations of students discover their true passions, learn from exemplary faculty, find their paths to rewarding careers and become leaders in life and industry.
Our vibrant learning community, nestled on 300 beautiful acres bisected by a bubbling creek, provides the academic, social, ethical and supportive environment for students to grow into the truly original individuals, leading professionals and honorable members of society we are proud to call Wilson alums. With easy access to faculty, the encouragement of engaged and motivated peers and 35 majors to choose from, our students have the tools and opportunities to succeed.
A Wilson education is an investment in quality and value that pays dividends in the form of graduates primed for careers across a broad range of fields. The CEOs of major corporations have said again and again that they are looking for employees who can think critically, creatively and analytically; who can communicate efficiently and effectively; and who can work collaboratively with people from different backgrounds−the very qualities we imbue in our graduates.
Our liberal arts, sciences and healthcare curricula develop the flexibility, curiosity, passion for learning and hands-on skills required of today's professional. The average person will have 14 different careers over a lifetime, many of which have not yet been invented. To succeed in this exciting and challenging world, graduates need the intellectual agility, communication and interpersonal skills, moral character and maturity Wilson graduates have in abundance.
Visit our campus in person or online, meet our faculty, students and staff and see for yourself what a student-centered and success-driven, innovative college looks like. 
Together, united, formidable and supportive, we are one Wilson!
My best,
Wesley R. Fugate, Ph.D.
President of Wilson College