Wilson College has received an additional $1.2 million gift for its Reimagining the John Stewart Memorial Library fundraising effort from Wilson alumna Sue Davison Cooley, a Portland, Oregon, area philanthropist who contributed $2.4 million to the project last year.
Cooley's latest gift, which she made in honor of Wilson's longest-serving dean, Margaret Criswell Disert, brings the total raised for the $12 million library project to more than $11.8 million in cash and pledges.
"Mrs. Cooley's generosity to her alma mater has been extraordinary, especially when it comes to helping us provide our students with a comprehensive, state-of-the-art library," said Wilson College President Barbara K. Mistick.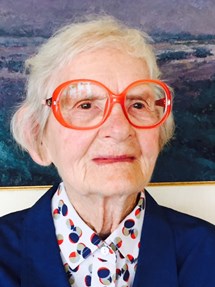 Cooley's initial gift early last year assisted in completing a matching gift from another alumna, Marguerite Lenfest, and her most recent gift will allow the construction of a plaza off of the new learning commons and an academic green planned as part of the library project to move forward, according to Mistick.
"We are grateful to Mrs. Cooley for supporting Wilson College and contributing in such a significant way to our future," she said.
The library project includes repairing and restoring the college's 1924 collegiate gothic library building and replacing a 1961 addition with a contemporary learning commons equipped to meet the needs of today's students. The learning commons will house academic support services, writing labs, two "smart" classrooms, a commuter lounge, bookstore and outdoor plaza, as well as the "Sue Davison Cooley Gallery," named in honor of Cooley's transformational gifts. The project is scheduled to be completed this fall.
Cooley, who attended Wilson from 1940 to 1942, said her experience at the college had a profound and lasting effect, and she is happy to give back to the institution that she holds dear to this day.
"I have so many fond memories of being at Wilson that it is very much a part of my life," Cooley said. "Students are given very special gifts when they are at Wilson. They get an outstanding experience."
Cooley, who recognizes how important a modern library is to the vitality of any college campus, said her gift is an expression of confidence in Wilson's current leadership and the path the college is on today. "I am a very, very big fan of Wilson," she said.
Cooley is a longtime supporter of the college. She donated $1 million in 2005 to establish a scholarship for participants in the Women with Children program in honor of old friends Sylvia Scalera Davison and Mary Meinecke Dee, both with the Wilson College Class of 1944. She has also been a faithful contributor to the college's annual fund.
Wilson's library building has been closed since fall 2011 due to a heating system failure. Its functions were relocated to the lower level of Lenfest Commons.
Wilson College is taking a number of innovative steps through its Wilson Today plan to transform itself into a thriving liberal arts institution, including adding programs in nursing and the health sciences and other areas, expanding coeducation across all programs, creating a value proposition to lower tuition and repay up to $10,000 in federal loans for qualified students, and improving infrastructure. An updated library configured to meet expanded enrollment is an important component of Wilson's revitalization.
MEDIA CONTACT: Cathy Mentzer, Manager of Media Relations
Email: cathy.mentzer@wilson.edu
Published: July 13, 2015
Contact
Wilson College
Office of Marketing and Communications
1015 Philadelphia Avenue
Chambersburg, Pa. 17201