Monday, February 5, 2018 - 12:00pm
This talk will discuss the pathophysiology process behind anxiety. The talk will look at the effects of anxiety on the body, how to detect it, recommended treatments and general suggestions of what to do for students who suffer with this diagnosis.
Julie Beck, RN, D.Ed., CNE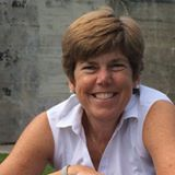 Director of Nursing & Associate Professor of Nursing, Wilson College
Julie Beck has been a bedside nurse in the critical care area for the last 30 years. She graduated from Bloomsburg University with a BSN, Villanova University with her MSN in focusing in education and lastly achieved her D.Ed. in Adult Education from PSU. Her dissertation was completed on Magnet Hospitals. She has taught nursing at Lancaster General School of Nursing, Millersville University and York College. She joined Wilson College 1.5 years ago and loves it and appreciates the collegiality and student focus at the College! She has recently been named as the Director of the Nursing Program at Wilson College. With that being said, is it any wonder that she would be passionate about sharing the science behind anxiety?
Dana Harriger, Ph.D.
Professor of Biology, Assistant Academic Dean, Wilson College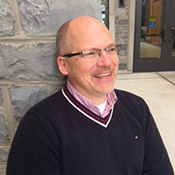 Dr. Dana Harriger is a Professor of Biology and has been a member of Wilson's science faculty since 1996 and has extensive experience in higher education and research. He received a Ph.D. in Biomedical Sciences and a M.S. in Biological Sciences from Wright State University and B.S. in Biology from Juniata College. Prior to coming to Wilson, he had a joint appointment as a Research Fellow at Shriner's Burn Institute and Department of Transplantation Surgery at the University of Cincinnati where he conducted clinical studies with cultured skin substitutes. He is currently a Director at Large for the Pennsylvania Academy of Sciences and has served on the Boards of the Capital Area Science and Engineering Fair and the Pennsylvania Society for Biomedical Research. Most recently he served 6 years as a Counselor in the Biology Division of the Council for Undergraduate Research whose mission is to support and promote high-quality undergraduate student-faculty collaborative research and scholarship. He has been the director for sponsored projects including a STEM grant for Biology and Chemistry scholarships through the National Science Foundation and three grants from the Foundation for Enhancing Communities to provide a summer science institute for youth and professional development for teachers on the use of scientific instrumentation. He is currently a Co-PI on research projects with the USDA and fostering a project with the FDA. Although broadly trained in biology, Dr. Harriger's research and teaching is at the cellular level including ultrastructure, cellular interactions and communication pathways. He teaches a wide range of courses at Wilson including General Biology, Nutrition, Cell Biology, Immunology and Developmental Biology.