As the college continues planning for a new veterinary education center first announced in summer 2016, the project has received a boost with gifts from two alumnae totaling $575,000.
Longtime Wilson supporter Susan Breakefield Fulton '61 has added to her $500,000 lead gift for the veterinary education center, with a second donation of $475,000. A $100,000 bequest has also been received from the late Eleanor Martin Allen '49, a former Board of Trustees member and chair who died last year.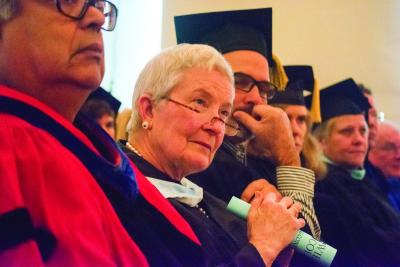 The cost of the new veterinary center is estimated at approximately $2.5 million, according to Vice President for Finance and Administration Brian Ecker. A committee meeting to confirm the programming needs of the center was expected to complete its work in January and soon thereafter, the design should be finished, Ecker said. "Then after that point, we'll get estimates on the construction cost and then we may need to go back and revisit some of (the design elements)," he said.
The new veterinary education center will be built on the west side of the Brooks Science Center. Plans call for it to include two surgery rooms, a dental room, recovery room and isolation room, as well as kennels and an indoor run for dogs, a cat room, office, lounge, clinical practice area and laundry facilities, Ecker said.
The college has retained R.S. Mowery & Sons of Mechanicsburg, Pa., as the general contractor for the project and Benedict Dubbs of Murray Associates Architects of Harrisburg, Pa., as the architect—the same team that worked on the John Stewart Memorial Library project.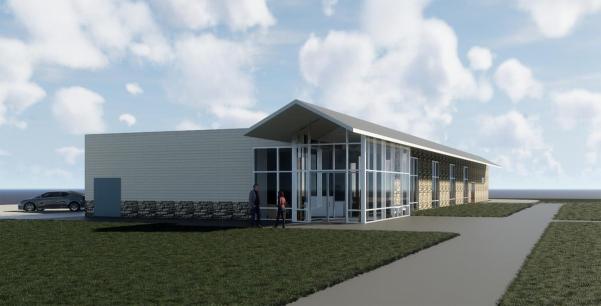 The new veterinary center will replace the 20-year-old Helen M. Beach '24 Veterinary Medical Center, which will be razed once the new facility is completed.
The college administration expects to seek Board of Trustees approval of the project design and cost at the board's May meeting. The timeframe for construction will depend on when funds are in place, according to Ecker.
Anyone who is interested in making a gift to the veterinary center should contact the Office of Institutional Advancement at 717-262-2010 or advancement@wilson.edu
Published: January 23, 2018
Contact
Wilson College
Office of Marketing and Communications
1015 Philadelphia Avenue
Chambersburg, Pa. 17201