Monday, February 3, 2020 -

12 pm

to

1 pm
Community Lawyering with Pennsylvania Farmworkers
Caitlin Barry, Director of the Farmworker Legal Aid Clinic at the Villanova University Charles Widger School of Law, will discuss her work teaching law students the practice of community lawyering. Students in the Farmworker Clinic represent farmworkers and their families and provide legal support for community organizations working for racial and economic justice for immigrant workers across Pennsylvania.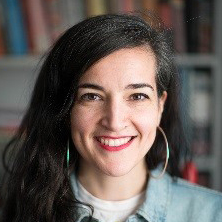 Caitlin Barry
Assistant Professor of Law, Director, Farmworker Legal Aid Clinic, Co-Director, Community Interpreter Internship Program
Caitlin Barry is a community lawyer whose work focuses on migrant justice, gender self-determination and grassroots empowerment. Caitlin directs the Farmworker Legal Aid Clinic at Villanova, where she teaches the clinic seminar and supervises students advocates in immigration and employment matters and collaborates with local community-based organizations on advocacy and outreach projects. She is a graduate of Temple Law.
In addition, a workshop will be held later in the afternoon:
Driving Pennsylvania Forward
The Movement of Immigrant Leaders of Pennsylvania (MILPA) will discuss their campaign to expand driver's licenses to all Pennsylvania residents. Licenses are a crucial means to ensuring the safety and accountability of all drivers, reducing insurance costs, promoting economic participation and ensuring the recognition of the human right to mobility.
4 p.m. at Wilson's Common Hour in the John Stewart Memorial Library


MILPA is a network of immigrant families that cultivates leadership and the organizing of our communities across the state of Pennsylvania. Organizing across rural and urban divides in an era of increasing anti-immigrant sentiment and politics, MILPA connects communities to build power for our rights and dignity.