Monday, February 19, 2018 - 12 pm
Changes in the racial and ethnic landscape in the United States, as well as increasing class polarization and challenges to the gendered social order, have left many in the country feeling anxious and uneasy. This talk will present information on several of these changes, and explore interpretations of current transformations to our race, class, and gender structure.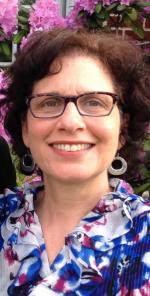 Julie Raulli, Ph.D.
Associate Professor of Sociology, Wilson College
Dr. Julie Raulli is Associate Professor of Sociology at Wilson and has been teaching at the College since 2005. Her route to Sociology was a circuitous one, having received her BA in English and Peace Studies, her MA in Philosophy with a concentration in Applied Ethics, and then a PhD in Sociology and a Graduate Certificate in Women's Studies from Colorado State University. Her primary teaching and research interests lie at the intersection of social inequality and social justice. Dr. Raulli teaches a wide range of courses at Wilson including Introduction to Sociology, Deviance and Criminal Justice, and Gender in Global Society.