Monday, March 5, 2018 - 12:00pm
The year since President Trump's election has witnessed renewed attention to sexual harassment in the workplace as well as national efforts to rollback immigration policies, curtail LGBTQ antidiscrimination protections and limit women's access to basic reproductive health resources. Since the mid-2000s, antidemocratic movements have leveraged a racialized, gendered and economic narrative of national vulnerability in order to influence politics, the law and basic human rights protections. Since the mid-2000s, conservative movements opposed to liberalized immigration, gay rights and reproductive justice policies used rhetoric of risk to claim that the nation, family, and sexual morality are imperiled and in need of government protection. This sensationalism fueled a personal and collective sense of precarity that influenced populist sentiment- anxieties that were given public voice through Trump's campaign promises and a range of efforts to limit immigrant, LGBT and women's rights before and after his election. This talk traces the post-2016 ramifications of these anxieties in narratives around sexual assault in the workplace, efforts to restrict immigration as well as pit transgender, gay and reproductive rights against religious protections.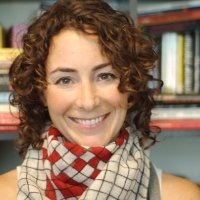 Katie Oliviero, Ph.D.
Assistant Professor of Women's, Gender and Sexuality Studies, Dickinson College
Dr. Oliviero's teaching and research specializations include transnational feminisms, immigration, QLGBT studies, critical race theory, law, social movements and cultural analysis. Her book, "The Political Life of Vulnerability: How Narratives of Risk Influence Immigration, Gay Rights and Abortion Politics" builds from these specializations and is out for review. Her publications appear in Debating Same-Sex Marriage in the Lesbian and Gay Movement (Minnesota UP 2013), Feminist Formations (2013, forthcoming); Signs (2011); and Women's Studies International Forum (2009). Katie holds a PhD and MA in Gender Studies from UCLA, and a BA in Women's Studies from Dartmouth College. As a recipient of a 2010-2012 postdoctoral fellowship at Emory University School of Law, she taught classes in both the Gender Studies doctoral program and the law school under the auspices of the Feminism and Legal Theory Project as well as the Vulnerability and Human Condition Initiative.