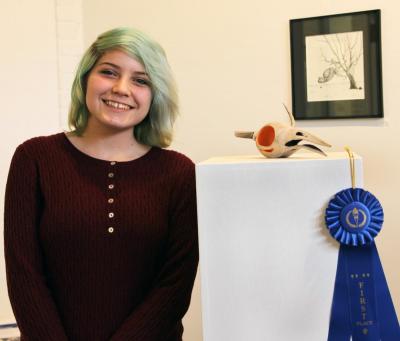 Wilson College recently announced the winners of the college's 8th annual juried high school student art exhibition. The top three winners are all students at Greencastle-Antrim High School:
•    First place - Hannah Brechbiel, a 10th-grader, won a $200 prize for her stoneware sculpture of a skull entitled Dexter Skull.
•    Second place – Senior Collin Horan won a $100 prize for his photograph, Chimes.
•    Third place - Madison Sherrill, also a senior, won a $50 prize for a graphite and charcoal drawing called Zoe's Portrait.
•    Honorable Mention – Kaila Gray, a GAHS 11th-grader, for a ceramic piece entitled William Allen Carter.
•    Honorable Mention – Liam Halsey, a senior at the Barbara Ingram School for the Arts in Hagerstown, Md., for his plastic spoon sculpture, Spoons.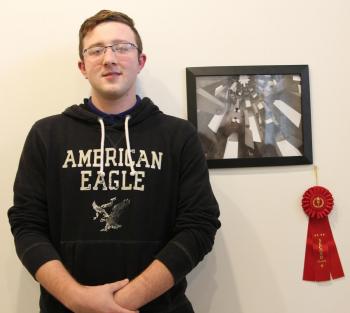 Wilson received more than 140 submissions of artwork from students in Franklin, Fulton, Adams and Cumberland counties in Pennsylvania and Washington County, Md. Twenty-four entries were chosen for the exhibition, which is on display from 9 a.m. to 5 p.m. Monday through Friday in Wilson's Bogigian Gallery, which is located on the second floor of Lortz Hall. The exhibit, which is free and open to the public, will continue through Dec. 7.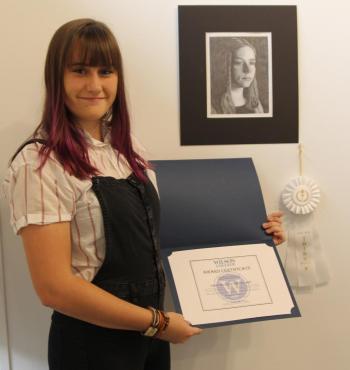 Published: November 6, 2018
Contact
Wilson College
Office of Marketing and Communications
1015 Philadelphia Avenue
Chambersburg, Pa. 17201