Our Bachelor of Arts degree in Liberal Studies provides students with a broad-based education in the traditional liberal arts. Students work with their advisor to customize the course load to meet their specific educational needs and future goals. This degree is available online as well as in-person.
Highlights:
Students pursuing a degree in Liberal Studies will hone their skill sets to become
Effective Problem-Solvers: Problem-solving is most effective when multiple tools and tactics are being employed. This major delivers a well-rounded education that emphasizes the ability to understand, analyze, and resolve situations.
Effective Communicators: Students will learn to write and speak effectively, and understand the tenets of strong, ethical leadership.
Effective Collaborators: Students will learn to work together. Collaboration is key for individuals preparing to enter today's highly diverse workforce.
Effective Change Agents: The diverse nature of this degree will help students focus on the ability to adapt to different people, situations, and environments. Students will also learn how to change the circumstances around them to their advantage.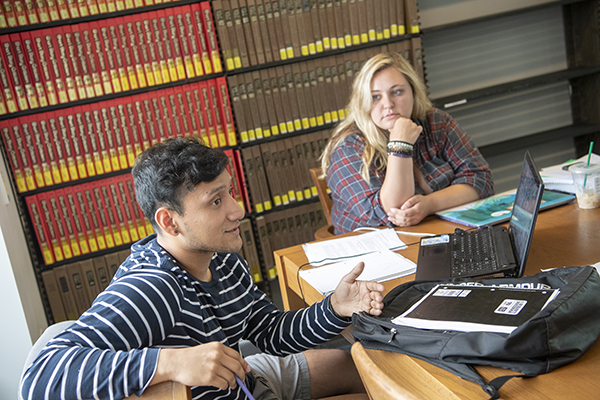 Why Study Liberal Studies?
Through the pursuit of a Liberal Studies degree, students become prepared for the working world. Coursework gives students a framework for creativity, problem solving, communication, and other skills that can be applied to an endless range of career fields and jobs. Graduates are not prepared for just one career track. They learn how to adapt, communicate, think creatively … how to pursue their dreams and goals in any field they choose.
Career Paths
A Bachelor of Arts degree in Liberal Studies prepares students for a wide variety of career options and can be used as a foundation to pursue a graduate-level degree.
Graduates with a Liberal Studies degree often pursue careers as
Advertising representative
Archivist
Artist
Events director
Financial analyst
Graphic designer
Human resources specialist
Journalist
Marketing specialist
Public relations specialist
Project manager
Research analyst
Social worker
Statistician
Teacher
Technical writer
Web developer
Have questions? Request more info.
This major is part of Wilson's Accelerated Master's program.
To learn how you can complete a bachelor's plus master's degree in five years (three for transfer students), click here.