This program offers an opportunity for licensed practical nurses to earn a bachelor of science in nursing while balancing work and family commitments.
Wilson College LPN-BSN Program
Licensed Practical Nurse to Bachelor of Science in Nursing (LPN to BSN)
Wilson College's LPN to BSN program is a CNEA (from the National League of Nursing) accredited accelerated option for those who hold a valid LPN license in their state. Classes are mostly on-line except for the last three semesters. There are a total of six clinical courses and clinical cohorts begin in the summer semesters. The clinical experiences in last three semesters, are offered in person, and for distance students, via a low residency program* where 80 hours of combined hospital and simulation clinical experiences are necessary. In the first three clinical courses, LPNs attend class one evening per week in an online synchronous format. The final three clinical courses include online lectures and hospital clinical experiences at Wilson affiliated hospitals. In addition to the six clinical courses, additional science and liberal study requirements must be met for the BSN degree 
Students should be prepared for the commitment and study requirements that will come with the LPN-BSN Program. In lieu of clinical hours, skills testing must be completed on campus during the last three clinical courses. 
*Students who are more than two hours away from campus can choose a low residency option for the last three semesters where they can come to campus for 7-10 days to complete clinical experiences. 
Admission Requirements
LPNs seeking admission into the LPN accelerated option must meet admission requirements for the nursing program which consist of: 
An official high school transcript or GED. 
An official transcript from the school that conferred the LPN license. 
All official College transcripts from all schools attended during or after high school. 
TEAS test results (must be less than 4 years old and a score of 65 or higher is favorable) 
Your current, active LPN nursing License (number required for verification) 
---
Contact Information
Pamela Hollenbach
Director of Online Nursing Programs
717-264-4093
pamela.hollenbach@wilson.edu
Nursing Program News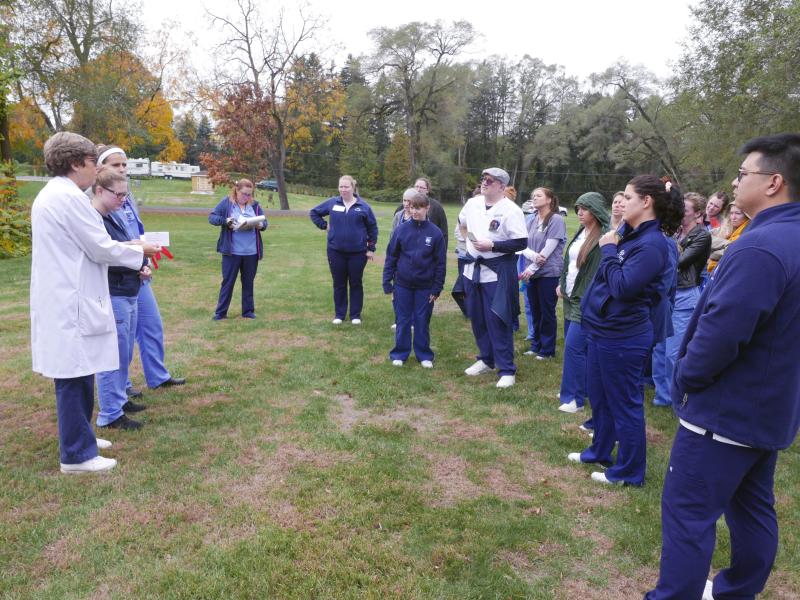 Wilson's Julie Beck, right, gives students instructions just before the simulation begins. More than 100 nursing students from four different area schools converged on the campus of Wilson College Saturday, Oct. 26, for "Community Simulation Day"─a...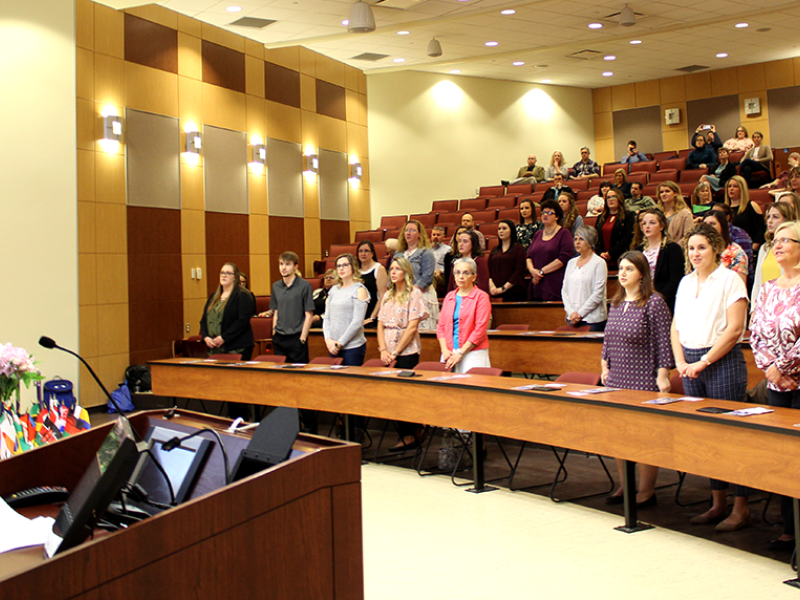 On Thursday, April 4, Wilson College's nursing honor society celebrated becoming the newest chartered chapter of the prestigious Sigma Theta Tau International (Sigma)—an organization that promotes and recognizes excellence in nursing scholarship, lea...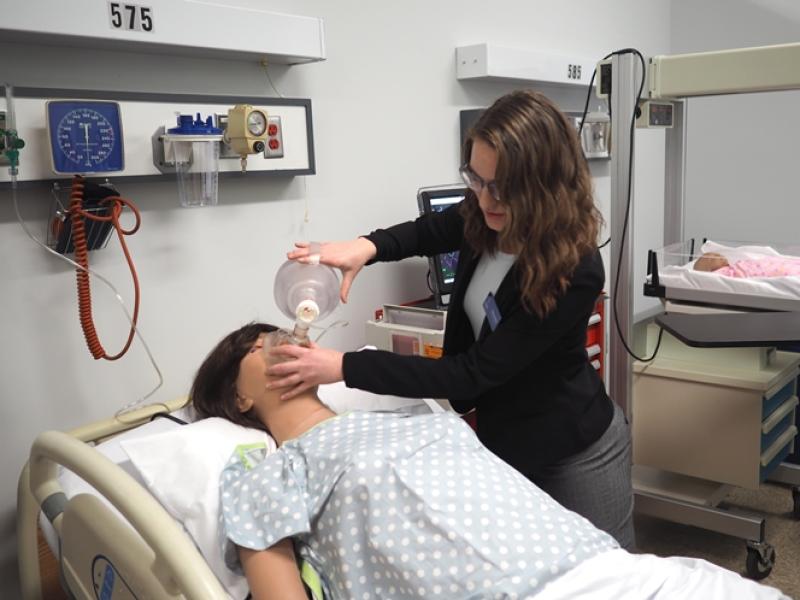 Wilson nursing program lecturer Alaina Smelko demonstrates the new high-fidelity mannequin called Lucina. Gone are the days when nursing students practiced giving injections by using a syringe on an orange. Now with the help of human facsimiles kno...
---
Wilson College is committed to the importance and value of a college education. That's why we work hard to keep our degree programs affordable. Learn more about financial aid. 
Professional Licensure Notice
In earning your BSN from Wilson College Nursing, you will meet all of the necessary requirements to sit for the National Council Licensure Exam (NCLEX – RN) and can move forward with Nursing Licensure in the state of Pennsylvania.
Other states that Wilson College Nursing graduates have sat for the NCLEX – RN include: Maryland, Florida, New York, Louisiana, Virginia and West Virginia .
If you plan to practice your nursing profession in a state not listed above, please visit nursinglicensure.org for requirements by state.​