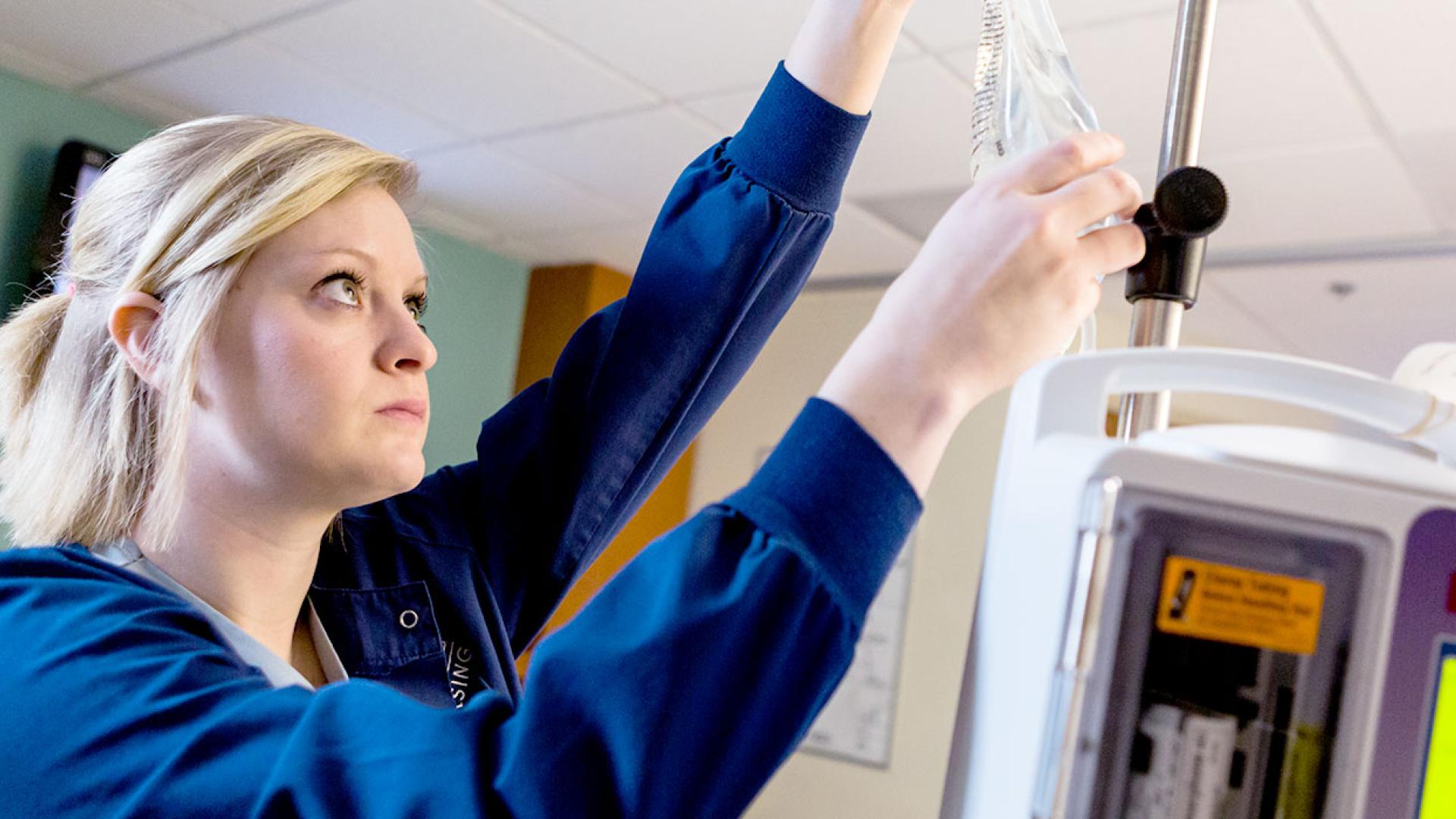 The Department of Nursing actively engages in transforming lives through the promotion of health and in increasing the quality of health care, particularly for underserved and vulnerable populations.
We will cultivate a multicultural community of faculty and students in the Department of Nursing to create innovative models of education and practice, foster well-being and promote a collegial spirit that employs an interdisciplinary approach to nursing education. To accomplish these goals, the following values are embraced:
1. Diversity and respect.
2. Collaboration and excellence within a culture of safety.
3. Stewardship of personal and environmental resources.
In order for nurses to advance in their career, oftentimes a graduate degree is needed. The MSN program is designed to provide the necessary education to excel as nurses. Courses are offered online to help meet the needs of working adults.

Two tracks are offered: Nursing Education and Nursing Leadership and Management. The Education Track would prepare the student to work as a clinical instructor, in nursing faculty or in staff education roles. This track may also be used by students who intend to pursue a Doctor of Nursing Practice (DNP) degree or PhD, as the curriculum is appropriate for direct care providers. Students in the Leadership Track, as indirect care providers, would be prepared to assume a leadership role or to pursue a PhD.

All students in the MSN program will complete the core requirements as well as the courses listed for their selected track.
Nursing Program News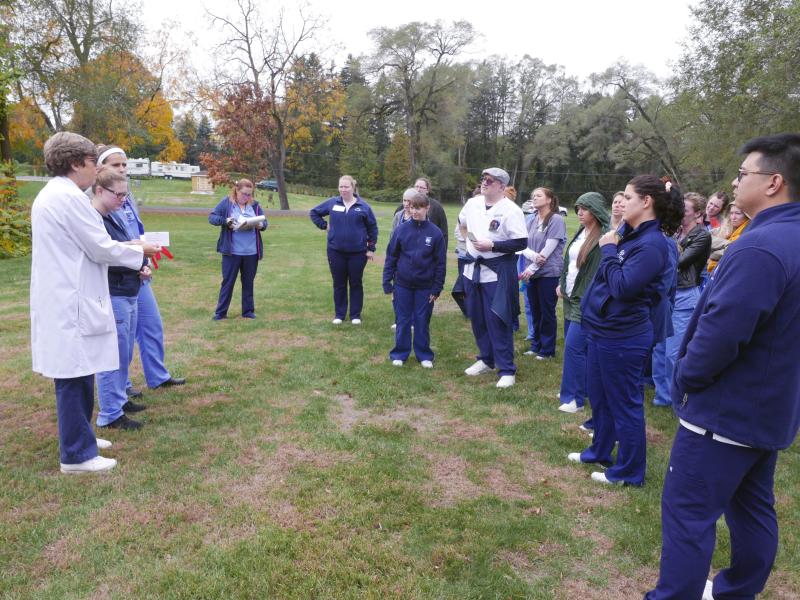 Wilson's Julie Beck, right, gives students instructions just before the simulation begins. More than 100 nursing students from four different area schools converged on the campus of Wilson College Saturday, Oct. 26, for "Community Simulation Day"─a...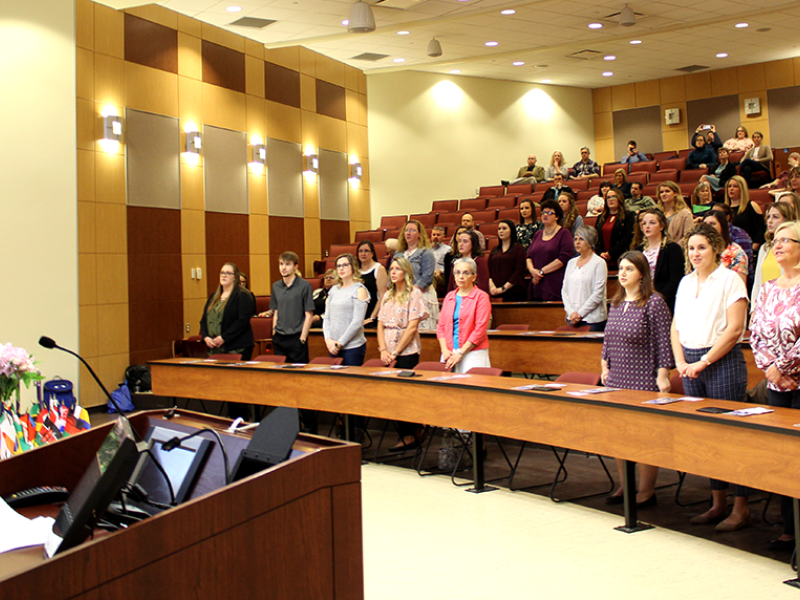 On Thursday, April 4, Wilson College's nursing honor society celebrated becoming the newest chartered chapter of the prestigious Sigma Theta Tau International (Sigma)—an organization that promotes and recognizes excellence in nursing scholarship, lea...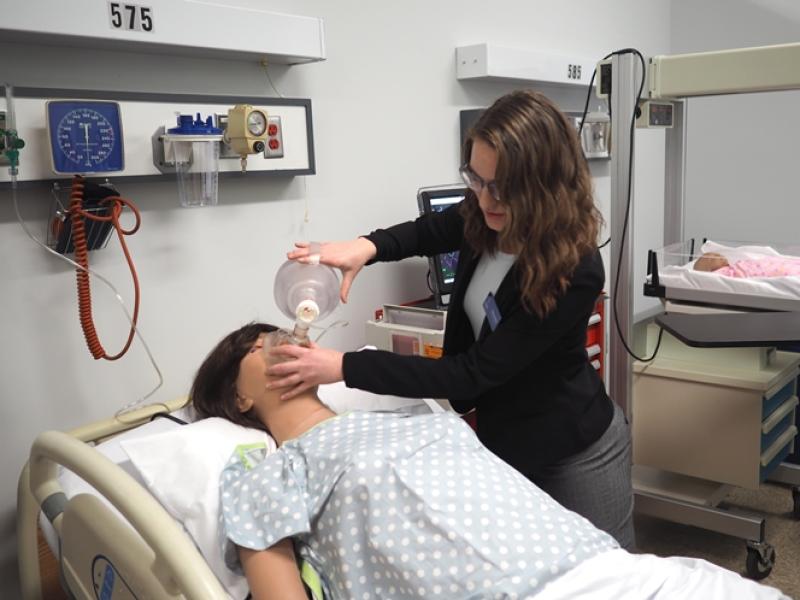 Wilson nursing program lecturer Alaina Smelko demonstrates the new high-fidelity mannequin called Lucina. Gone are the days when nursing students practiced giving injections by using a syringe on an orange. Now with the help of human facsimiles kno...