The Wilson College Master of Special Education program has received approval of an autism endorsement curriculum from the Pennsylvania Department of Education, a credential that will benefit teachers and others who work with people with Autism Spectrum Disorder (ASD).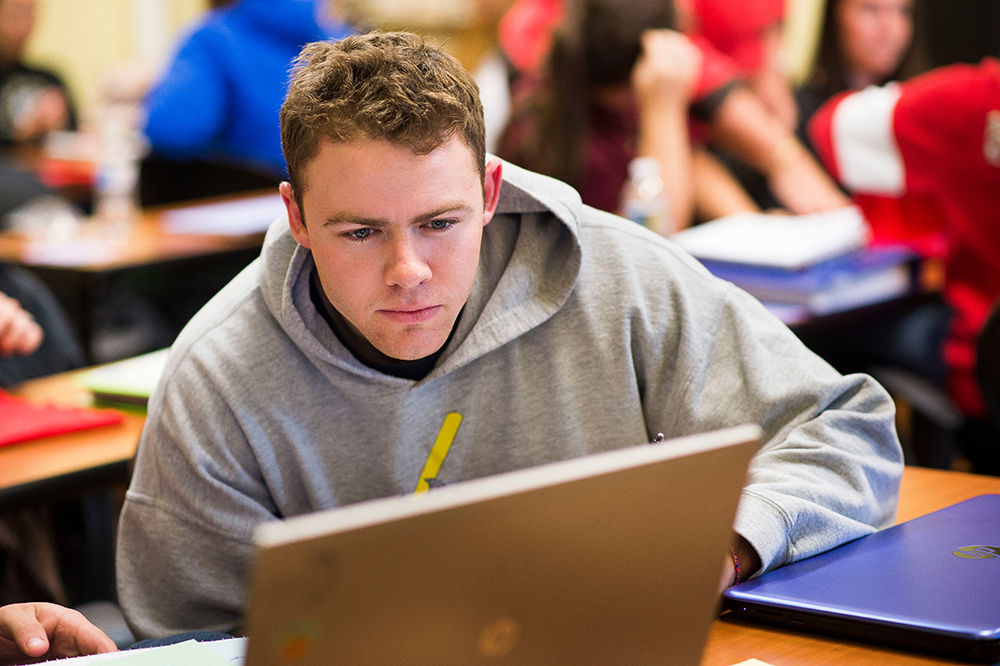 According to the Centers for Disease Control, autism is the fastest-growing developmental disability. The CDC estimates that one in 59 children born in the United States will have ASD, a 15 percent increase in the past two years.
As the number of people on the autism spectrum increases, demand for teachers and others with some ASD training is also growing. Whether for teachers or others working with people with autism, completing the autism endorsement curriculum will add to their skill set and give them an edge in employment opportunities.
Wilson will begin offering the new autism-focused courses – all of which can be taken online – in fall 2018. The courses will allow students to increase their knowledge about autism, including characteristics, assessment, instruction and behavior interventions.
In a school setting, those who would benefit from the courses include special education and other teachers, school psychologists, principals, guidance counselors, reading specialists, speech and language pathologists, occupational and physical therapists and home and school visitors.
Although the autism endorsement courses are being offered through Wilson's Master of Special Education program, students don't have to be enrolled in it to take the graduate-level courses, according to Associate Professor of Education Lynn Newman, who chairs Wilson's Division of Education. However, students must have a bachelor's degree to take the courses.
Only Pennsylvania-certified teachers are eligible for the autism endorsement – for which they can apply to PDE after successfully completing the course requirements – but those working in other occupations could take the courses as professional development activity, Newman said.
The autism endorsement requires the completion of four courses, two of which are already required for the MSE degree, so MSE students only need to take two additional courses to be eligible for the endorsement.
In seeking the autism endorsement for Wilson College, a process led by Assistant Professor of Education Theresa Hoover, faculty in Wilson's Department of Education noted that school administrators, certified teachers and community agencies have expressed a need the additional credential. In addition, Wilson receives regular inquiries as to whether the college offers the endorsement.
For more information on the new autism-focused courses, visit wilson.edu/autism-endorsement.
Published: Monday, September 20, 2021
Contact
Wilson College
Office of Marketing and Communications
1015 Philadelphia Avenue
Chambersburg, Pa. 17201