Full-Time Faculty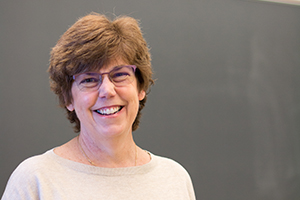 Julie Beck, D.Ed.
Professor of Nursing
julie.beck@wilson.edu
717) 264-4422
 Nursing Resource Center (NRC) in the Rosenkrans Annex

Jennifer Buffenbarger, Ed.D.
Assistant Professor of Nursing
jennifer.buffenbarger@wilson.edu
(717) 264-4577
Brooks Science Complex 260
Pamela Hollenbach
Director of Online Nursing Programs
pamela.hollenbach@wilson.edu
717-264-4093
Rosenkrans Annex 103
 
Professional Licensure Notice
In earning your BSN from Wilson College Nursing, you will meet all of the necessary requirements to sit for the National Council Licensure Exam (NCLEX – RN) and can move forward with Nursing Licensure in the state of Pennsylvania.
Other states that Wilson College Nursing graduates have sat for the NCLEX – RN include: Maryland, Florida, New York, Louisiana, Virginia and West Virginia .
If you plan to practice your nursing profession in a state not listed above, please visit nursinglicensure.org for requirements by state.​