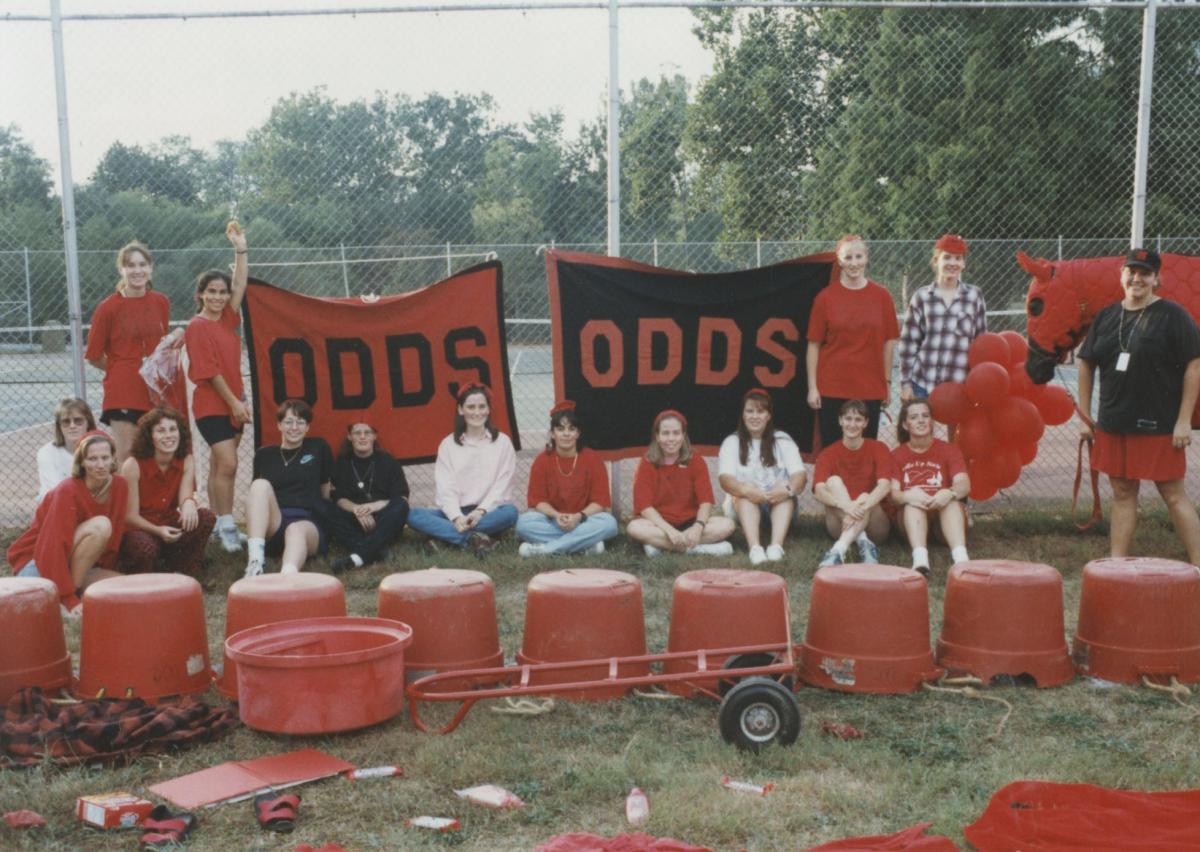 Each class is assigned a color based on their year of graduation. Students graduating in odd years are "odds" and their class colors are black and red. Students graduating in even years are "evens" and their class colors are blue and green. Colors are represented in the dinks (hats) that freshmen receive during Sarah Wilson week, as well as class banners.
Even before Odds versus Evens, Wilson's classes sought to create distinctive identities and stir up some friendly competition. In the 1890s, the classes split along the lines of the two basketball teams, the Defenders and the Invincibles. The rivalry culminated in a great championship game on Thanksgiving. In the 1900s, classes were identified by their chosen class flower rather than a color.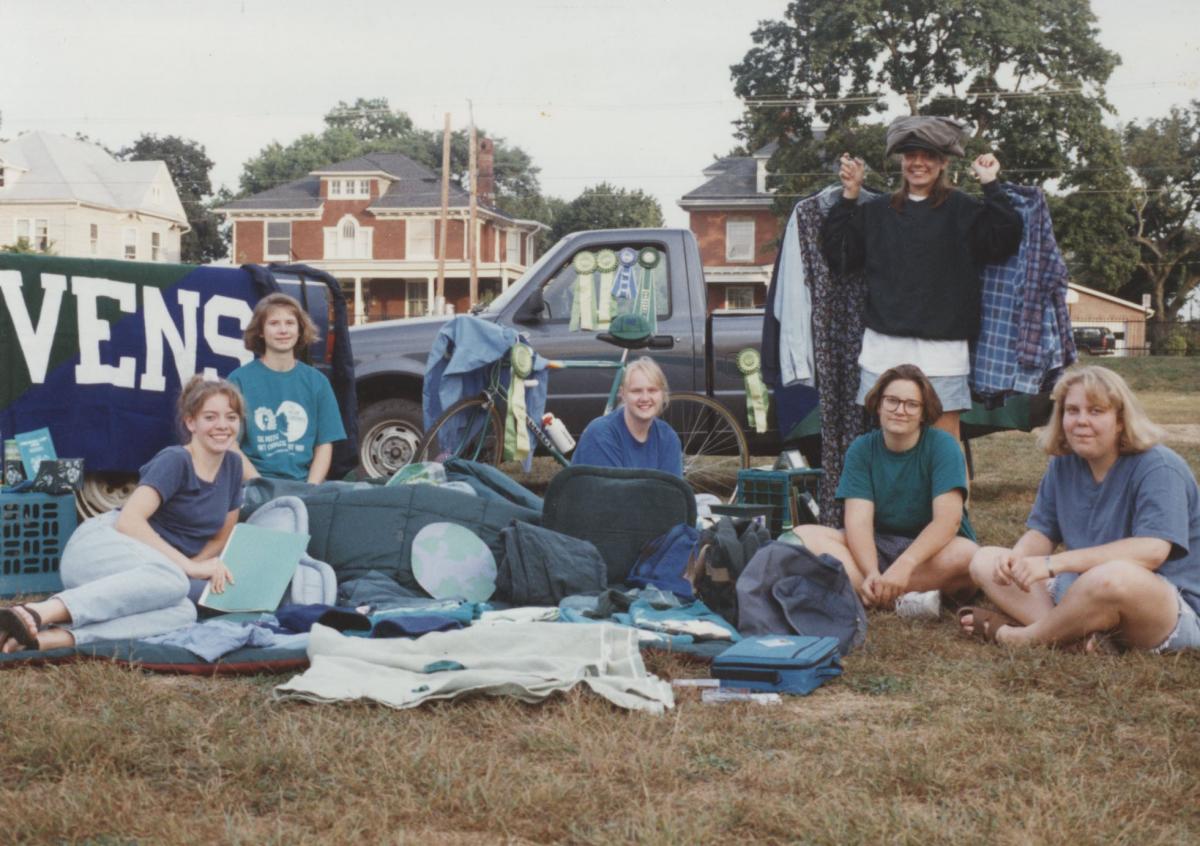 One of the most enduring Odds & Evens tradition is the Color Wars, where the classes participate in various competitions, such as trying to see who can gather the most of their own class colors or stealing the opposing side's class flag. The Color Wars are a traditional part of Sarah Wilson Week.
The Color Ceremony, previously held on the last Sunday evening in October, began in 1905. The Sept. 11, 1931 (vol. 12, no.1) Billboard describes the event: "The freshmen, clad in white, form a huge "W" in the center of the old hockey field. There the president of the Senior Class presents the Freshmen class with its colors. The freshmen join the seniors, who carry gay Japanese lanterns, and the two classes proceed to South Hall, where the freshmen sing their class song". Now, the ceremony is part of Sarah Wilson Week. Seniors, carrying candles, march from South Hall to present colors to the freshman class waiting by Laird Hall.