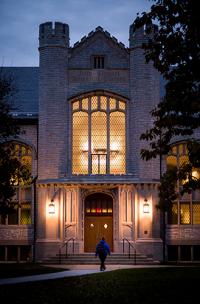 We invite you to visit campus soon.  Wilson College offers graduate students the opportunity to earn a degree in a range of areas in education, healthcare, business and the arts and humanities. Find the degree that is right for you and learn more about our affordable and flexible graduate program offerings. Meet with Graduate Admissions to learn how graduate study at Wilson will prepare you for your future.
 
You can plan a visit during normal working hours, Monday through Friday 8:30 – 5:00 p.m., or schedule an individual visit that meets your timeline outside of normal working hours. 
To schedule a visit for a tour of campus and to talk to the Graduate Admissions call 717-262-2002 or email graduateadmissions@wilson.edu.