Monday, March 15, 2021 (All day)

to

Friday, March 19, 2021 (All day)
Monday, March 15 • 11 a.m.
Common Hour and Diversity Team Event
Neurology: Past and Present 
by Khatuna Gurgenashvili, M.D. 
Co-sponsored by Psychology Club, moderated by Keri Kytola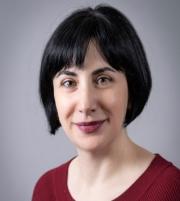 Dr. Khatuna Gurgenashvili is a neurologist at Wellspan Health and a medical director of Neurology at Parkway Neuroscience and Spine Institute (PNSI). She has been practicing in our community for over ten years. She moved here from Philadelphia area where she did her neurology residency at Drexel University College of medicine. Dr. Gurgenashvili has a fellowship training in the field of neurophysiology from Penn State University. She is board certified in Neurology, Epilepsy, Neurophysiology and Electrodiagnostic Medicine. She is a former faculty at Penn State Hershey Medical Center. Outside of her work, Dr.  Gurgenashvili enjoys spending time with her husband and two daughters.
Virtual event via Zoom • Zoom meeting ID: 991 2552 3304
Tuesday, March 16 • 11 a.m.
Autism-like Traits and the Broad Autism Phenotype: An Illustration of Neurodiversity 
by Rachel Messer, Ph. D.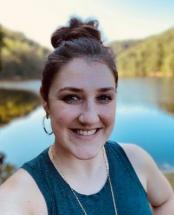 Dr. Rachel Messer is an Assistant Professor of Psychology at the University of Pikeville in Pikeville, Kentucky. She earned her PhD in Lifespan Developmental Psychology from Oklahoma State University in 2014, and her specializations are language and cognition. Other areas of interest include autism spectrum disorders and developmental effects of prenatal hormone exposure on sex and gender expression. Dr. Messer enjoys spending time with her pets and hiking when she is not teaching or researching.
Wednesday, March 17 • 11 a.m.
Aging and Dementia
by Brittany Wentz, Director of Memory Care, and Lori Edmonson, Manager of Clinical Wellness at Menno Haven Retirement Community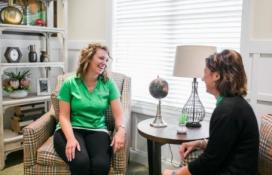 Thursday, March 18 • 11 a.m.
Wilson Student Experiences
by Keri Kytola, Ph.D. and select students

Friday, March 19 • time TBD
Live Q&A Panel with Speakers