The online Bachelor of Science in Nursing (BSN) completion program is designed to be finished in a little as 18 months.
Wilson College Online RN-BSN Program
Registered Nurse to Bachelor of Science in Nursing (RN to BSN)
This program offers 34 credits to students with a valid nursing license for nursing studies, and an additional 27 to 48 credits for coursework completed as part of their pre-licensure studies. In keeping with national standards, students will complete 38 to 59 credits at Wilson for a total of 120 credits.
Program and course objectives are tied to the following national standards: Essentials of Baccalaureate Education; Recommended Baccalaureate Competencies and Curricular Guidelines for the Nursing Care of Older Adults; Quality and Safety Education for Nurses (QSEN) Competencies; American Nurses' Association Code of Ethics and Tiger initiatives.
The BSN Completion Program is designed to take full advantage of the excellent courses already offered at Wilson College. Liberal arts courses are specifically selected on the basis of relevancy to nurses, thus providing an interdisciplinary approach to the thoughtful and deliberate education of nurses.
Wilson College Advantages:
Flexible program with coursework offered online to accommodate the needs of working adults.
Students receive 34 credits for a valid nursing license and up to an additional 48 credits for prior coursework.
The program can be completed in a little as 18 months.
Free and fast transcript review and program qualification.
Admission Requirements
Active RN License in the state in which you practice
 Diploma or associate degree in Nursing from an accredited college or university
GPA of at least 2.7 (A lower GPA may be accepted upon interview and conditions set at the discretion of the Program Director).
Official transcripts from all previous college work
Admission conference with Nursing Program Director
Nursing Program News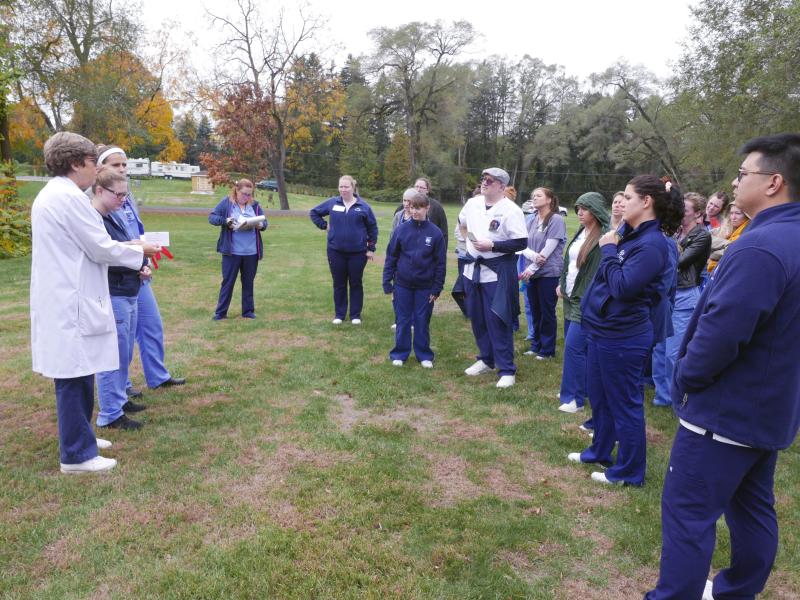 Wilson's Julie Beck, right, gives students instructions just before the simulation begins. More than 100 nursing students from four different area schools converged on the campus of Wilson College Saturday, Oct. 26, for "Community Simulation Day"─a...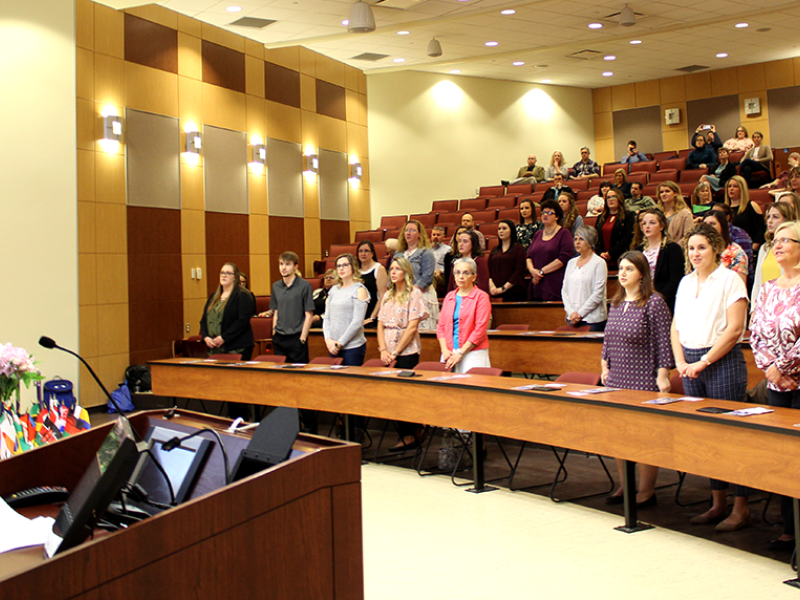 On Thursday, April 4, Wilson College's nursing honor society celebrated becoming the newest chartered chapter of the prestigious Sigma Theta Tau International (Sigma)—an organization that promotes and recognizes excellence in nursing scholarship, lea...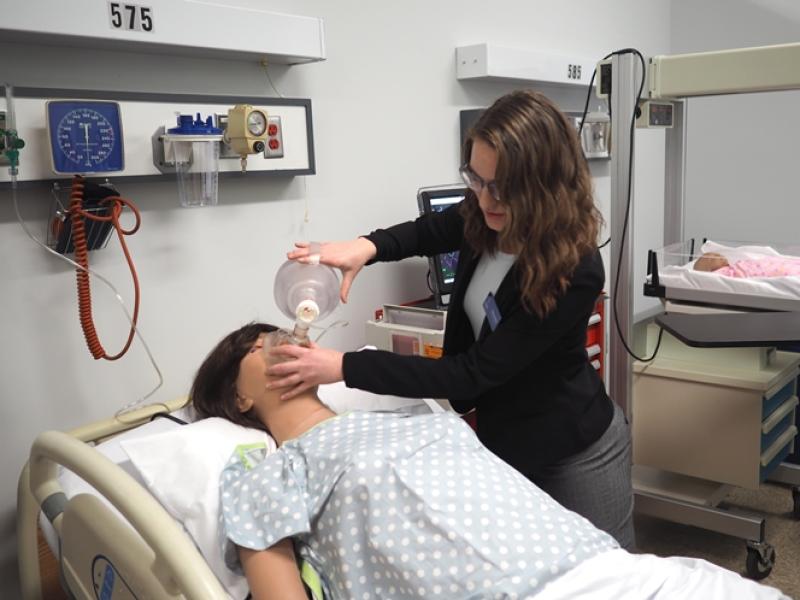 Wilson nursing program lecturer Alaina Smelko demonstrates the new high-fidelity mannequin called Lucina. Gone are the days when nursing students practiced giving injections by using a syringe on an orange. Now with the help of human facsimiles kno...
---
Wilson College is committed to the importance and value of a college education. That's why we work hard to keep our degree programs affordable. Learn more about financial aid. 
Professional Licensure Notice
In earning your BSN from Wilson College Nursing, you will meet all of the necessary requirements to sit for the National Council Licensure Exam (NCLEX – RN) and can move forward with Nursing Licensure in the state of Pennsylvania.
Other states that Wilson College Nursing graduates have sat for the NCLEX – RN include: Maryland, Florida, New York, Louisiana, Virginia and West Virginia .
If you plan to practice your nursing profession in a state not listed above, please visit nursinglicensure.org for requirements by state.​