Monday, October 28, 2019 - 7 am
This year's Common Hour, Living Boldly, is inspired by Wilson's sesquicentennial celebration marking 150 years of bold Wilson students. The fall series, which kicks off on September 2, will feature 11 talks and one dance performance. In the spirit of fostering critical thinking about pressing issues and big questions, all Common Hour events are free and open to the public.
Special time of 11 a.m. at John Stewart Memorial Library
WHY SIRI Will Murder Us All
This talk attempts to negotiate the dominant theories of 'intelligence' with respect to classical ideas of rationality, and later critiques of rationality in social psychology and cognitive neuroscience. By looking at the social neuroscience of empathy, we attempt to piece together an idea of intelligence that requires an empathic moment within the process of reasoning. Consequently, artificial intelligence – whether in everyday forms like Siri or Alexa – or more powerful and human-entangled future iterations, may be at risk of perpetrating profound harm to humans in the absence of empathic processes. But can empathy be programmed into AI?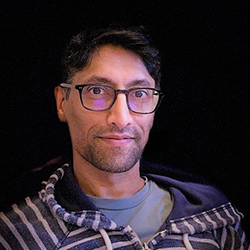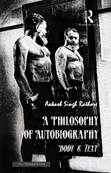 Dr. Aakash Singh
Fellow at the Indian Institute of Advanced Study
Aakash Singh is a philosopher of international repute and also India's number 3 Ironman triathlete. His 20 published books — including his latest, A Philosophy of Autobiography: Body & Text — range in subject from political philosophy, law, and religion to literature, sports, and wine. Aakash also curates a popular Quora space, Mind & Muscle, with daily posts on the challenges of unifying intellectual and physical virtues.