Monday, September 2, 2019 - 12 pm
Join us for the first Boldly Wilson Common Hour Series presentation as part of our Sesquicentennial Celebration. You'll hear from Wilson faculty as well as guest speakers. Reflect on what it means to be bold, get inspired to act boldly, and learn from bold historical figures that helped shape Wilson as we know it today.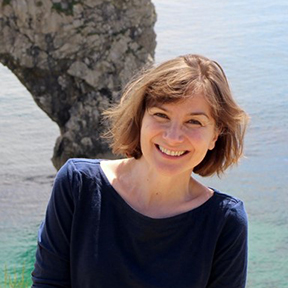 To Equip Young Ladies for Life in an Age Like This: The Bold Beginnings of Wilson College
Amy Ensley
Director of the Hankey Center for the History of Women's Education
Wilson College was created through the bold efforts of two Presbyterian ministers and a wealthy, religious, farm woman with no formal education. As curious as the circumstances appear to have been, the founding and subsequent growth of the college aligned closely with the broad religious and social movements in the United States during the nineteenth and early twentieth centuries, including the Social Gospel, the Missionary Movement, the First Wave of Feminism, the Third Great Awakening, and the Progressive Reform Movement. This talk places the history of Wilson in the context of these movements, highlighting forgotten people and hidden history.
Amy Ensley is Wilson College's Director of the Hankey Center for the History of Women's Education. Her research interests include women's history in the United States during the post-Civil War era through the Women's Rights Movement of the 1970s. Her focus includes women's education, roles in the workforce, wartime, religion, and social activism, and work/life balance. She uses Digital Humanities techniques to analyze and communicate historical information from the college archives and oral history interviewing to preserve the history of alumnae and faculty of the college.