Monday, October 7, 2019 - 8 am
This year's Common Hour, Living Boldly, is inspired by Wilson's sesquicentennial celebration marking 150 years of bold Wilson students. The fall series, which kicks off on September 2, will feature 11 talks and one dance performance. In the spirit of fostering critical thinking about pressing issues and big questions, all Common Hour events are free and open to the public.
October 7
Noon at John Stewart Memorial Library
Using Your Voice 
Publishing and Activism At age 16, June Eric-Udorie wrote and published her first article for The Guardian. She has been writing and editing for publications ever since. In this talk, Eric-Udorie discusses the obstacles that initially blocked her from these forums, including her background, age, and education, how to navigate these spaces as an outsider, and why diverse voices are so important to universal growth and change. 
7 p.m. at Coyle Free Library
A How-To Guide to Activism 
June Eric-Udorie has worked on successful campaigns from a young age, from her fight to convince the British government to put feminism back into high school curriculum to her work to end female genital mutilation and forced marriage. In this talk, Eric-Udorie discusses how young and diverse voices are crucial to the fight for social justice, breaks down the fundamentals of starting a campaign, and highlights how audiences can incorporate feminist action into their day-to-day life.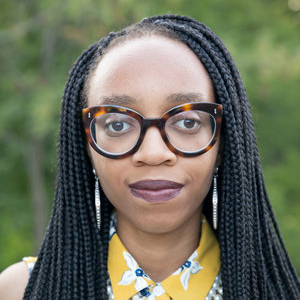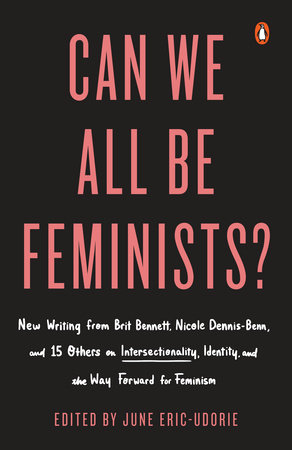 June Eric-Udorie
Named "Female Activist of the Year," by ElleUK in 2017
After witnessing her work with the UK government on policy and campaigns to end female genital mutilation and child marriage, Prime Minister David Cameron invited June Eric-Udorie to be part of a 2014 youth steering committee to address these issues. That year, she co-founded Youth for Change, an initiative working to end violence against women in Bangladesh, Ethiopia, Tanzania, and the UK. In 2015, she successfully developed and executed a campaign that overturned the British government's decision to remove feminism from a nationally-mandated high school curriculum. Recently, Eric-Udorie raised enough funds in a week to take 450 underprivileged girls of color to see the film Hidden Figures, underlining her commitment to the importance of representation.
 
As a speaker, Eric-Udorie is unafraid to challenge her audiences, encouraging them to confront difficult truths and imagine a more equal future. Her informative, accessible, and inspiring talks encourage feminists to help turn the movement into an intersectional cause that fights for true equality while celebrating our differences.
Eric-Udorie's activism led ElleUK to name her "Female Activist of the Year" for 2017. She writes frequently for publications such as The Guardian, Fusion, The Independent, and more. Most recently, Eric-Udorie served as the editor for the collection Can We All Be Feminists?, a series of essays by notable feminist writers, including Brit Bennett, that explores the nuances of identity and the capacity of the modern feminist movement to both empower and exclude. Eric-Udorie is currently studying at Duke University, where she is a Human Rights Scholar at the Kenan Institute of Ethics.
Sponsored by Wilson's Diversity Team