Monday, October 21, 2019 - 8 am
Noon at John Stewart Memorial Library
LAURA - Performed by MizantyMoves Dance Works
Inspired by prime-time television crime dramas from the 90s and beyond, our dance imagines the lives - and afterlives - of four fictional women. This non-linear narrative utilizes movement and live vocal performances, exploring violence against women in popular American media, the consumption of normalized violence in contemporary culture and The Disposable Woman.  Why do we sensationalize horror? Why do we love crime dramas?
 
Performed by company members Larissa Asebedo, Joan Bradford, Kailey McCrudden and Madi McGain, with original sound and movement by choreographer Megan Mizanty, Lisa Turchi and collaborators.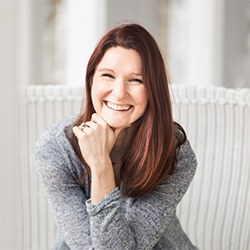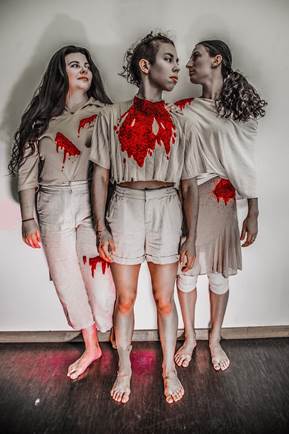 Megan Mizanty
Choreographer and Dancer
Megan Mizanty is the artistic director of MizantyMoves Dance Works.  Her dances bridge live sound with movement, entangling these disciplines with collaboration at its heart. The company is composed of New York-based dancers Larissa Asebedo, Joan https://lh4.googleusercontent.com/0oCdph0rHW9veebBZnloA8Gf-xM0bGPUwWIQo…, Kailey McCrudden and Madi McGain. Megan is an Assistant Professor of Dance at Wilson College. She has performed internationally with Project Trans(m)it, producing dance film festivals in London and Philadelphia.  Megan has danced with companies in New York and Philadelphia, including Birds on a Wire Dance Theatre, Improbable Stage Productions, LINKED dance-theatre and toured with Matthew Frazier-Smith Dance. She received a BA in English from Ithaca College and an MFA in Dance from Temple University. Megan was a Dance in Leadership recipient from Dance/USA, awarded by the Andrew Mellon Foundation, and a Linda Rolfe New Writer's Prize recipient from Routledge Publications.  Her past choreography has been described as "[I]ntriguing, fresh and unpredictable" (Times Union Review) with "[B]eautiful singers and fully invested dancers" (Critical Dance).