Monday, September 9, 2019 - 12 pm
Noon at John Stewart Memorial Library
E Pluribus Duo? Partisanship, Polarization, and Pluralism in America
The idea of pluralism is embedded in our nation's founding documents, but today the partisan divides in the country are undermining a shared commitment to that principal. In this talk, Robert P. Jones will unpack the latest public opinion data to examine the widening gap between Republicans and Democrats on this issue, and discuss what this disagreement may hold for the future of our democracy.
7 p.m. at Coyle Free Library
Why Religion and Race are at the Heart of America's Identity Crisis
America is in the midst of dramatic demographic and cultural changes, which have accelerated over the last decade. In this talk, Robert P. Jones will examine these shifts—most notably that the U.S. is, for the first time in American history, no longer a country in which a majority identify as white and Christian—and how they are impacting our politics and communities.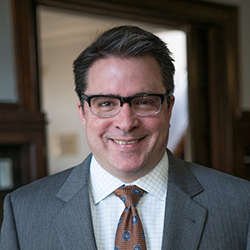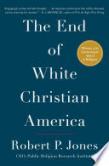 Robert P. Jones
Author of The End of White Christian America
Robert P. Jones is the founding CEO of PRRI and a leading scholar and commentator on religion and politics. He is the author of The End of White Christian America, two other books, and numerous peer-review articles on religion and public policy. Jones writes a column for The Atlantic online on politics and culture and appears regularly on Interfaith Voices, the nation's leading religion news-magazine on public radio. He is frequently featured in major national media such as MSNBC, CNN, NPR, The New York Times, The Washington Post, and others.