Wilson's nursing program established the Omega Eta Chapter of the Sigma Theta Tau International Honor Society of Nursing on April 4, 2019, becoming the prestigious society's 557th chapter. Sherri Stahl serves as chapter president.
Sigma Theta Tau International (Sigma) is an organization that promotes and recognizes excellence in nursing scholarship, leadership and service worldwide. Sigma has more than 135,000 active members in more than 530 chapters in over 90 countries around the world. It supports nurses throughout their careers and collaborates with organizations to improve the health of the world's people. Membership is extended only to nursing students who have demonstrated superior academic achievement, academic integrity and professional leadership potential; and to nurse-leader candidates who have exhibited exceptional achievements in nursing.
---
Upcoming Sigma events
November 16-19, 2019
45th Biennial Convention
Washington, D.C.
March 26-28, 2020
Nursing Education Research Conference
Washington, D.C.
---
Call for donations
Omega Eta is asking for children's toys to be distributed on the next Wiilson College medical mission trip. Drop-offs can be made at the nursing office in Rosenkrans Hall. 
---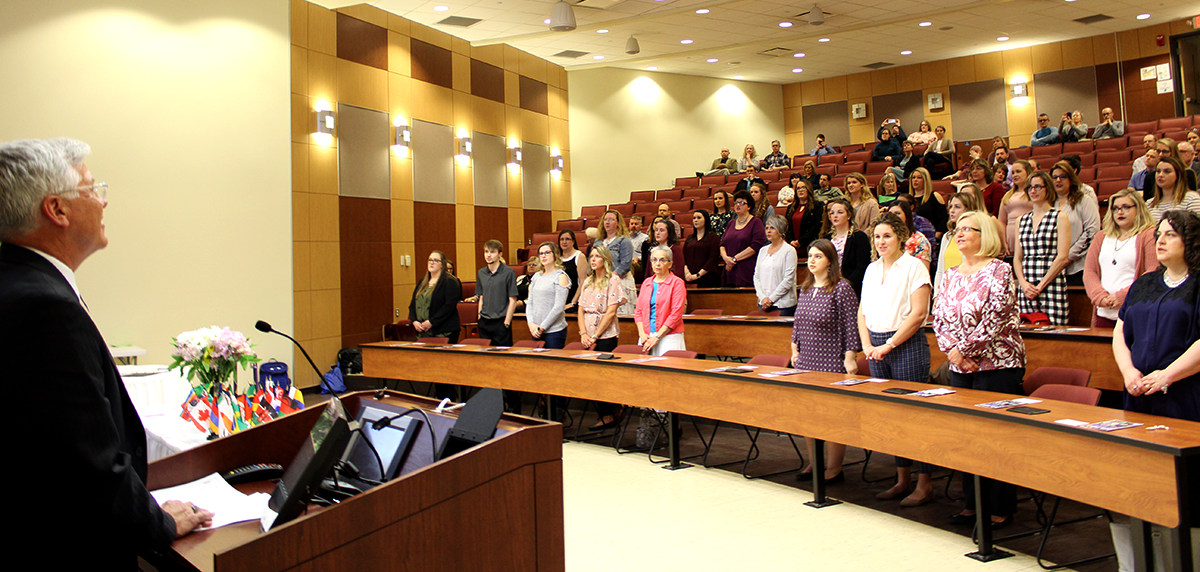 Sigma Mission
Sigma's mission is advancing world health and celebrating nursing excellence in scholarship, leadership and service.
Sigma Vision 
Sigma's vision is to be the global organization of choice for nursing.
Sigma History
Six nurses founded Sigma Theta Tau International Honor Society of Nursing, today known as Sigma, in 1922 at the Indiana University Training School for Nurses─now the Indiana University School of Nursing─in Indianapolis. The founders chose the name from the Greek words storgé, tharsos and timé, which mean love, courage and honor. Sigma was incorporated in 1985 and is a nonprofit organization with a 501(c)(3) tax status in the United States.

---
Primary Omega Eta Chapter Contact
Julie Beck
717-572-0613
julie.beck@wilson.edu
Professional Licensure Notice
In earning your BSN from Wilson College Nursing, you will meet all of the necessary requirements to sit for the National Council Licensure Exam (NCLEX – RN) and can move forward with Nursing Licensure in the state of Pennsylvania.
Other states that Wilson College Nursing graduates have sat for the NCLEX – RN include: Maryland, Florida, New York, Louisiana, Virginia and West Virginia .
If you plan to practice your nursing profession in a state not listed above, please visit nursinglicensure.org for requirements by state.​