Monday, April 16, 2018 - 6:30 pm
How we fear is closely linked to ideas about morality and personhood. It is for this reason that the way we socialise young people is of great significance in understanding the culture of fear that prevails in the 21st century. The aim of this talk is to explore their influence of parenting and education on the way that society expresses its fears about the problems of everyday life.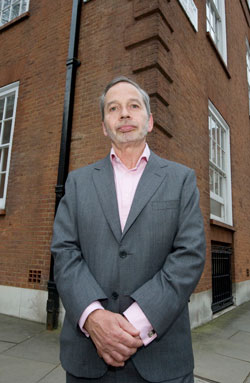 Dr. Frank Furedi
Dr. Frank Furedi, author and broadcaster is an emeritus professor of sociology at the University of Kent in Canterbury, England and Visiting Professor, Institute of Risk and Disaster Reduction, University College London
Author of more than 20 books, during the past 20 years Furedi's studies have been devoted to an exploration of the cultural developments that influence the construction of contemporary risk consciousness. His research has been oriented towards the way that risk and uncertainty is managed by contemporary culture. He has published widely about controversies relating to issues such as health, parenting children, terrorism and new technology. His two influential books, The Culture of Fear and Paranoid Parenting, investigated the interaction between risk consciousness and perceptions of fear, trust relations and social capital in contemporary society. His book; How Fear Works: The Culture of Fear in the 21st Century is to be published in June 2018.
Furedi's studies on the problem of fear has run in parallel with his exploration of  the problem of cultural authority. Since his Authority, A Sociological History (Cambridge University Press 2013) he has published a study The First World War: Still No End In Sight – which interprets this event as the precursor of today's Culture Wars. He has just finished his latest study, Populism And The Culture Wars In Europe: the conflict of values between Hungary and the EU.
Furedi has produced a series of agenda-setting books that have been widely discussed in the media. Furedi regularly comments on radio and television. In the past year he has appeared on Newsnight, Sky and BBC News, The Today Programme, Moral Maze and a variety of other radio television shows. In recent  years, he has written major articles for the  AEON, The American Interest New Scientist, The Guardian, The Independent, The Financial Times, The Daily Telegraph, The Express, The Daily Mail, The Wall Street Journal, The Los Angeles Times, The Independent on Sunday, India Today, The Times, The Sunday Times, The Observer, The Sunday Telegraph, Toronto Globe and Mail, The Christian Science Monitor, The Times Higher Education Supplement, Spiked-online, The Times Literary Supplement, Harvard Business Review, Die Welt and Die Zeit amongst others.