Our Bachelor of Arts degree in Supply Chain Management provides students with a well-rounded understanding of business and business concepts, plus the knowledge and skill to secure an entry-level position in the industry. A degree in Supply Chain Management also provides professionals the educational background to grow in their careers. This degree can be earned wholly online, or a mix of virtual and in-person instruction.
Highlights:
Students pursuing a degree in Supply Chain Management will learn to
Quantitatively forecast inventory needs and build a logistics plan to meet demand
Critically assess the costs and logistical requirements for setting up a physical goods supply chain
Use popular methodologies, such as six sigma, to make practical decisions in the area of sourcing
Solve real-world supply chain management problems and clearly communicate end-to-end considerations for any proposed solution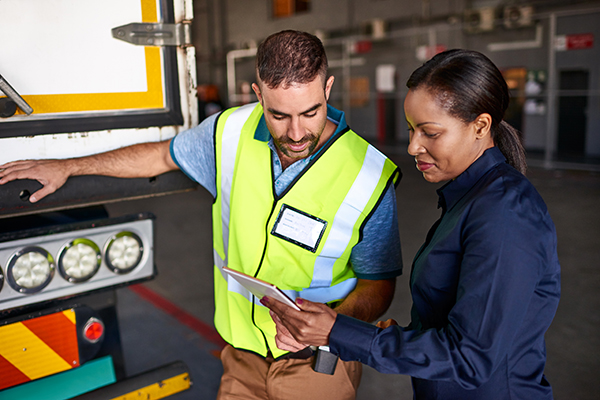 Why Study Supply Chain Management?
Supply Chain Management has become one of the most critical areas for companies with a need to move products around the globe. According to Forbes, 1.4 million new jobs were created from 2014-2018 in supply chain and logistics. And, this growth is likely to continue as more and more companies recognize the importance of optimizing their supply chain and quickly moving product to market and to their customers.
 
Because the distribution and logistics industry has grown exponentially in recent years, there are not enough supply chain management professionals in the labor market to fill companies' needs. And, most people working in the industry do not have a formal education. The good news is companies are willing to pay for a formal supply chain management skill set. According to Indeed.com, employees in supply chain management on average earn $82,000/annually. That number jumps to $97,000/annually with 3-5 years' experience.
Career Paths
A Bachelor of Arts degree in Supply Chain Management is the perfect choice for individuals looking to get started in the industry, as well as someone with distribution and logistics experience interested in furthering their career.
 
Have questions? Request more info.
This major is part of Wilson's Accelerated Master's program.
To learn how you can complete a bachelor's plus master's degree in five years (three for transfer students), click here.