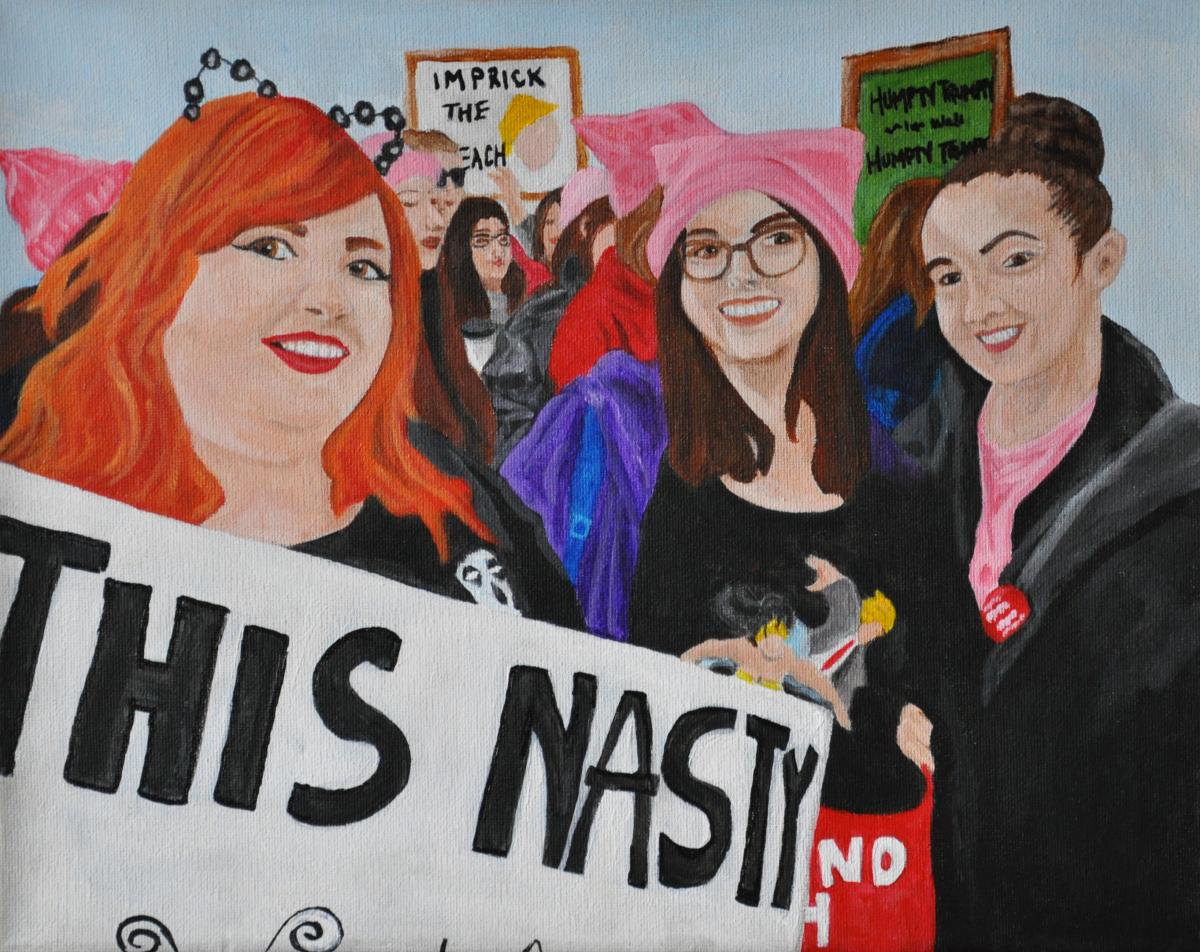 Wilson College seniors Jaimi DeVitto, Kiara Scarbrough and Donna Werling will host a capstone exhibition of their art from 1 to 3 p.m. Saturday, April 28, at the historic High Line Train Station on South Jefferson Street in Greencastle, Pa. In addition, selections from the students' bodies of work will be shown at Wilson's Bogigian Gallery, where a reception will be held from 4:30 to 6 p.m. Wednesday, May 1. The Bogigian exhibit will run until May 20.
DeVitto is majoring in graphic design, with a secondary area of emphasis in photography. For her capstone project, she created a body of work addressing her own personal grief. Her work reflects on living with loss, sorrow and anxiety through design and photography.
Scarbrough is majoring in studio art (painting) and business. Her current body of work explores how society plays a major role in the development of individuals. "I strive to create work that pushes the viewer out of their comfort zone and into the content and expression of the work," said Scarbrough. "Through paint and found objects, I invite my audience to see the world in a new light."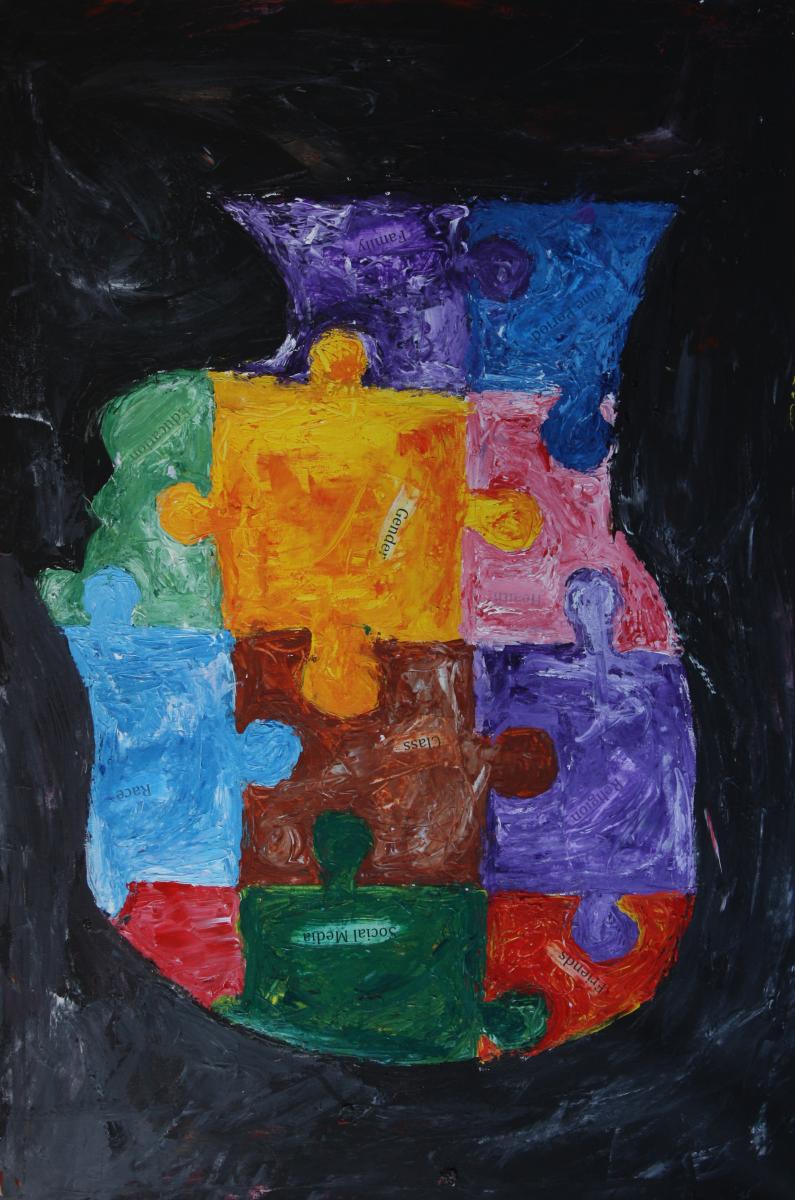 Werling is majoring in studio art, with a concentration in painting. Her series of paintings explores those who understand the basic concepts of feminism and consider themselves feminists. Through the presentation of Feminist Selfies: Confessions of People Who Think Women Are People, she hopes to evoke an awareness in her assertion that being a feminist only means one believes that women should not be treated as "less than."
All three students will present their scholarship in brief talks during Wilson's annual Student Research Day on Friday, May 3.
The Bogigian Gallery is open from 9 a.m. to 5 p.m. Monday through Friday. Admission is free. For additional information or an appointment, contact Professor of Fine Arts Philip Lindsey at 717-264-2783 or philip.lindsey@wilson.edu.
Published: Tuesday, October 19, 2021
Contact
Wilson College
Office of Marketing and Communications
1015 Philadelphia Avenue
Chambersburg, Pa. 17201