Monday, March 19, 2018 - 12 pm
In April of 1933, The Nuremberg Laws called for the removal of all non-Aryan faculty from German educational institutions.  In response, the Institute of International Education in New York (whose secretary at the time was a young Edward R. Murrow), organized an effort to "save the scholarship and research ability of the scholars driven out of the universities of Europe by the Nazi fury." Seven refugee scholars were sponsored at Wilson College during the war years, including Nobel-prize winning physicist Dr. Jean Perrin, author and political scientist Dr. James Hans Meisel, and Dr. Susanne Englemann, a leading scholar of educational psychology and pedagogy. Collectively, the seven professors' stories represent the range of experiences of the more than 600 rescued refugee scholars who, having endured desperate escapes, arrived penniless and reliant on the generosity of charitable foundations and US colleges and universities.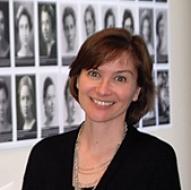 Amy Ensley, Ph.D.
Director of the Hankey Center for the History of Women's Education, Wilson College
Ensley's research interests focus on women's history during the first 100 years of the operation of Wilson College (approximately 1875 – 1975). Ensley mines the material in the college archives to uncover individual narratives that humanize national themes of women's contributions to work, education, government, social activism, and political reform movements. Ensley has degrees from Carnegie Mellon University and Shippensburg University.