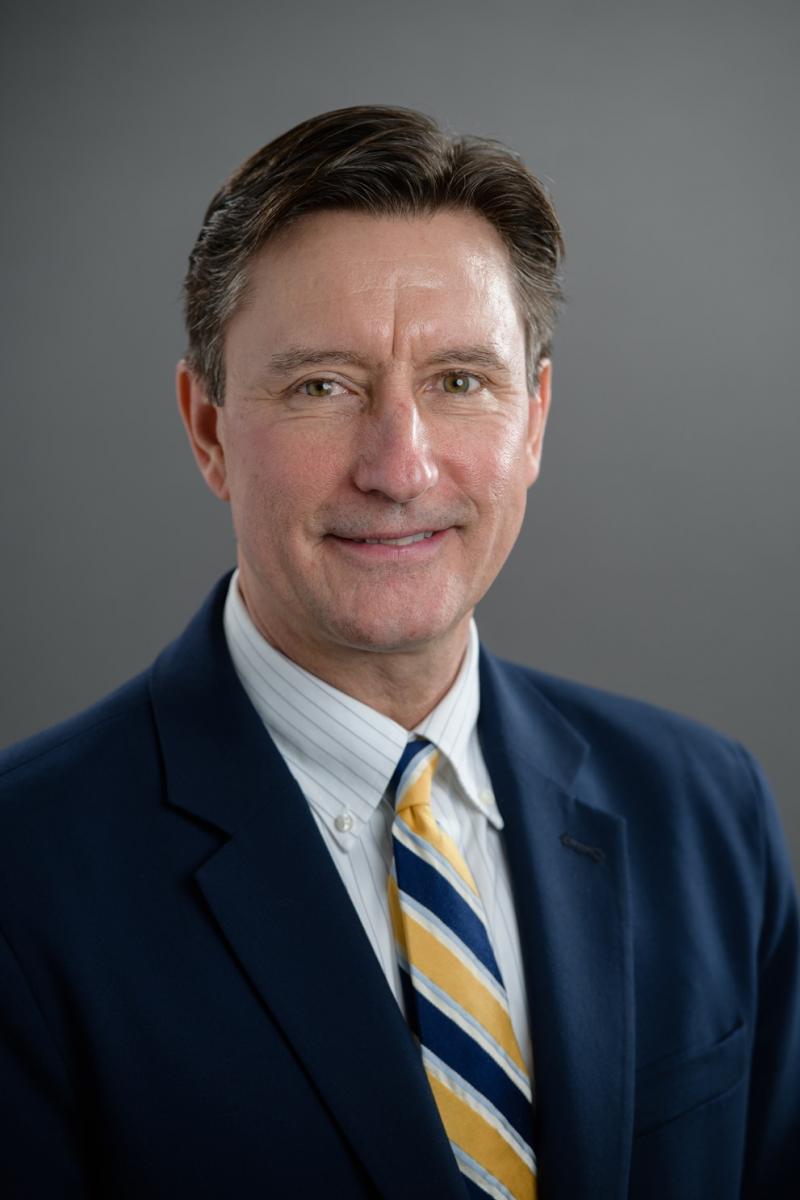 Wilson College has named William E. Sommers of Chambersburg, Pa., as the new vice president for enrollment management. Sommers brings 30 years of experience in the recruitment and retention of students at the undergraduate and graduate levels. Sommers, who will begin his responsibilities at Wilson on July 1, replaces David Boisvert, who served as an interim vice president in the role for three years.

Sommers has dedicated his professional career to all aspects of enrollment management at higher education institutions. Beginning as an admissions counselor, he has progressed through ever-increasing levels of responsibility and leadership roles within the division.

Sommers currently serves as the vice president for enrollment management at Shepherd University in Shepherdstown, W.Va. In this capacity, he fulfills the role of chief enrollment officer for the university, overseeing the offices of Admissions, Financial Aid, Registrar, and Information Technology Services. Prior to Shepherd University, Sommers served as the associate vice president for enrollment management at Shippensburg University in Shippensburg, Pa., from 2013 to 2016.

With the assistance of Spelman Johnson, a search firm specializing in higher education leadership roles, Wilson conducted an exhaustive national search for this important position. "Now more than ever, and especially during the COVID-19 pandemic, it is absolutely critical that we have strong leadership, experience and creativity guiding our student enrollment processes," said Wilson College President Wesley R. Fugate, Ph.D.  "Bill brings a wealth of knowledge and experience to the role. He has a deep understanding of our region and the higher education landscape. Those that have worked with him describe him as a collaborative, data-driven leader, and I know he will be a great fit for our executive team as we continue to navigate the constantly changing world of higher education."

Reporting to the president of the College, the vice president for enrollment management is responsible for providing vision, leadership and effective administration of the enrollment management division and its functions. The position works closely with the president, the executive team, academic deans and directors, faculty, staff, students and the Board of Trustees to strengthen a collaborative college-wide effort to enroll, retain and support students.

"I am excited to join the team at Wilson College and am very much looking forward to helping the College continue its past success in recruiting both traditional and non-traditional students," said Sommers. "Wilson is a great institution and has a lot to offer students, especially those looking for a college that can offer a more personalized student experience."

Sommers holds a bachelors of arts degree in speech communications from Ripon College and a master of science degree in management from Cardinal Stritch University, both located in Wisconsin.

Founded in 1869 and located in Chambersburg, Pa., Wilson College is a private, coeducational liberal arts college offering bachelor's degrees in 35 majors and master's degrees in education, the humanities, accountancy, management, nursing, fine arts and more. Wilson is committed to providing an affordable education that offers value to its students beyond graduation. The College had a fall 2019 enrollment of 1,620. Visit www.wilson.edu for more information.
Published: Monday, October 18, 2021
Contact
Wilson College
Office of Marketing and Communications
1015 Philadelphia Avenue
Chambersburg, Pa. 17201