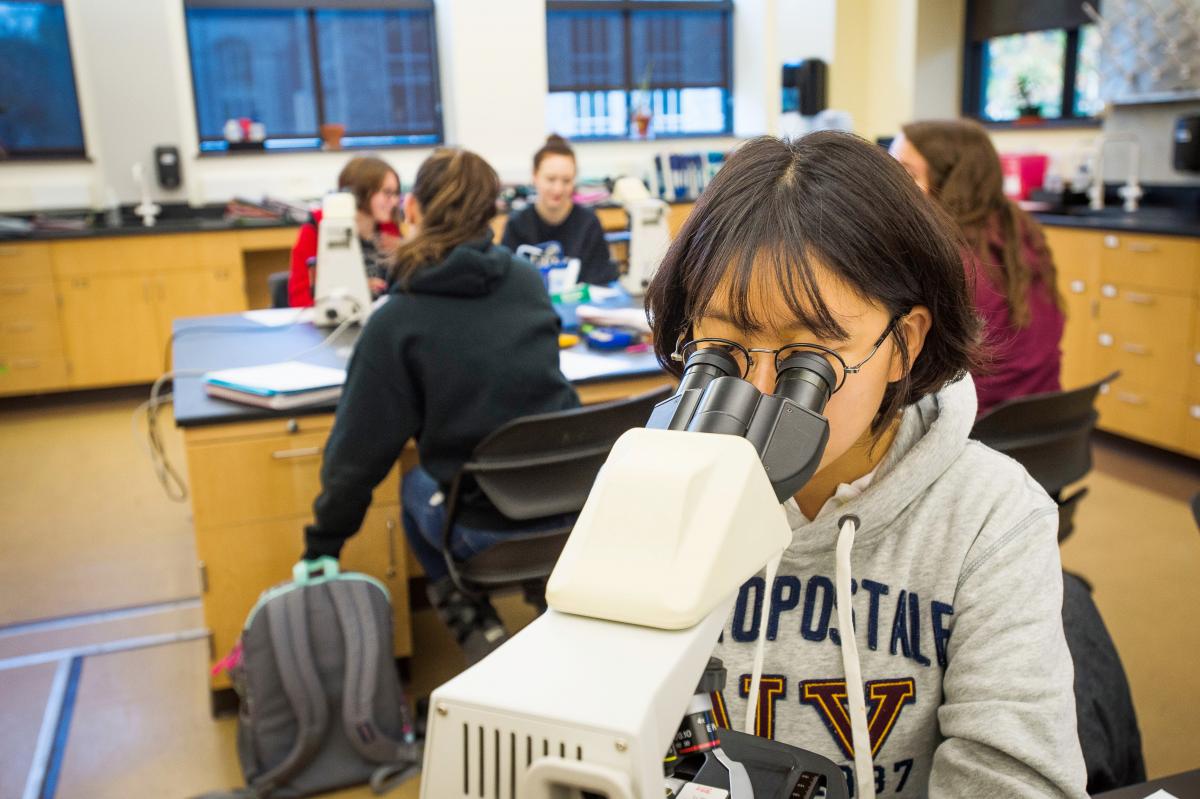 The National Science Foundation has awarded a grant of nearly $1 million to Wilson College for a groundbreaking new program to recruit area students majoring in STEM (science, technology, engineering and mathematics) fields and support them with everything from stress management techniques and wellness practices to academic assistance, mentoring and career development.
The prestigious NSF grant provides Wilson with $997,509 over five years, beginning in October, for the college's unique Encompass: STEM for Lifelong Success program. The grant will establish a recruitment program to provide scholarships to academically talented students with financial need from eight school districts in rural southcentral Pennsylvania who are pursuing degrees in one of four targeted STEM majors: biology, chemistry, biochemistry or environmental science.
The grant, which will provide 21 students from eight local school districts with up to $9,500 a year in scholarship aid, is aimed at attracting more rural Pennsylvania students to the STEM fields and helping them stay in school, graduate and have successful careers. It is hoped that, as a side benefit, those graduates will return to rural parts of the state to work in STEM fields.
"STEM education is really the foundation of our future, and for our local and regional economy to keep pace, we need more STEM-engaged students," said Mike Ross, president of the Franklin County Area Development Corp., who predicts Wilson's Encompass program could have "significant implications" for the local economy. "Growing talent locally, I think, bodes well for our future. Pick an industry─transportation, healthcare, agriculture─STEM is going to be at the heart of its success."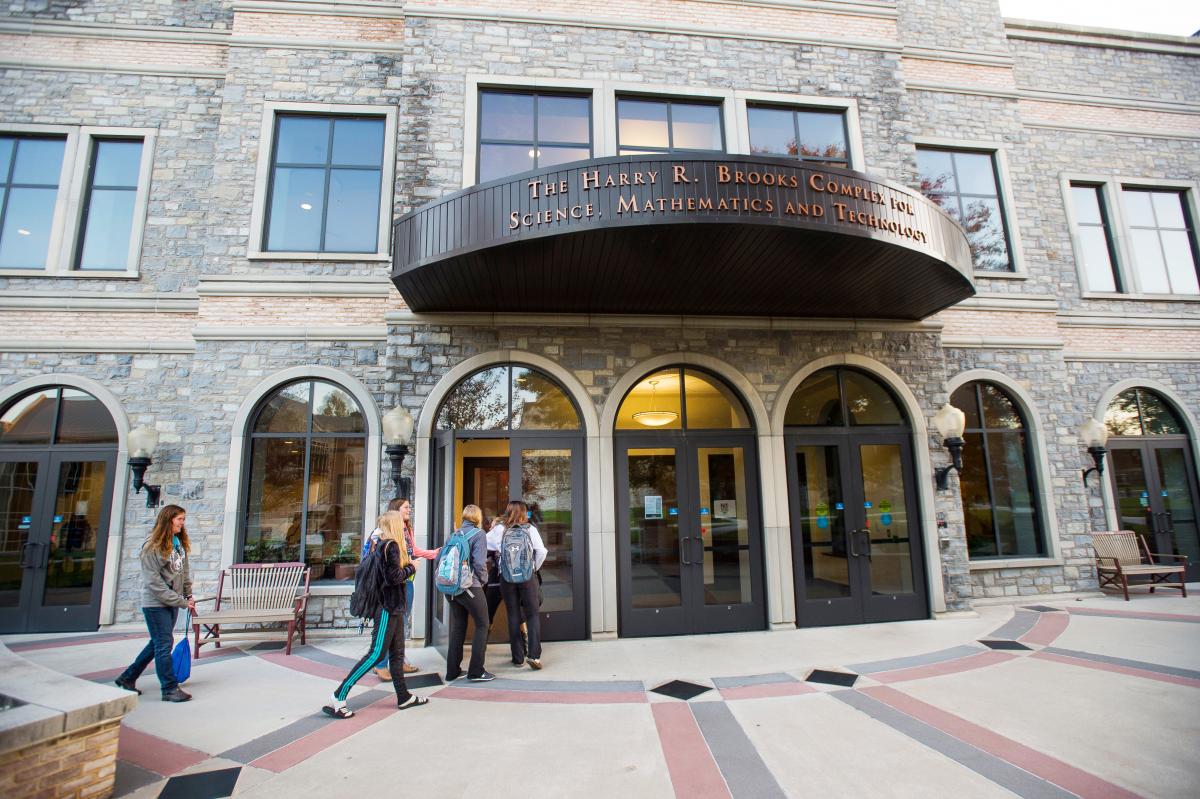 In addition to helping recruit and retain more STEM students from the area, another key objective of the innovative Encompass program is establish "an ecosystem of rural student support services" that will include academic support, research opportunities for students, alumni mentoring, experiential opportunities, faculty and peer-to-peer mentoring, job/career development, internships and wellness and stress-reduction activities.
"Our academics are very strong here, but how can we do better for these students? That really is what this program is about," said Wilson Professor of Biology Dana Harriger, who is the grant director.
One especially unique component of the new program is its focus on helping reduce students' stress and anxiety and maintain a healthy work-life balance.
Wilson will collect and analyze data annually about the effectiveness of the Encompass program for the duration of the five-year plan as part of the NSF grant's research component. That means components of the program can be fine-tuned to be more effective, according to Harriger.
An external evaluator will assess the program and an advisory board made up of community and business leaders, as well as alumni, will also assist in evaluating its progress. Research results will be shared with regional and national stakeholders and other educational institutions. "The knowledge gained from this grant could benefit other colleges similar to Wilson or bigger," said Harriger.
Community partners have been notified about the NSF grant. As the principle liaison with the partnering school districts, Harriger is arranging visits in the coming weeks to discuss the parameters of the program and begin personally recruiting prospective students. The first group of students to be awarded scholarships through the Encompass program will enter Wilson in fall 2020.
Besides recruiting students and establishing strong connections with schools, businesses, mentors and prospective employers, Wilson will use the 2019-20 year to flesh out the details of all the support components of the program, which involve virtually every major administrative area of the college.
"One of our goals with the Encompass program is to create strong, local community partnerships that will transform the lives of student-scholars and have a positive impact on our community," said Wilson Vice President for Academic Affairs Elissa Heil. "This project will advance understanding of how to better develop STEM undergraduate programs and generate highly trained STEM graduates who have an appreciation for work-life balance and are adept at managing stress throughout their lifetimes."
Wilson officials are excited about the Encompass program, which has the potential to not only benefit students who are part of the program, but also all students at the college. "If Encompass works as we envision, we could be using the program broadly on campus," Harriger said. "Wilson could be a college that is known for these types of support systems."
Published: Monday, June 21, 2021
Contact
Wilson College
Office of Marketing and Communications
1015 Philadelphia Avenue
Chambersburg, Pa. 17201