On Saturday, Wilson College, local elected officials, baseball fans and well-wishers gathered under sunny skies  for a celebration dedicating  historic Henninger Field as the official home of the college's new baseball team.

The dedication, which also marked the official launch of Wilson's 150th anniversary festivities, was followed by a doubleheader between the Wilson Phoenix and the Clarks Summit University Defenders.

"I am so pleased you are all able to join us today for such an important milestone in the history of Wilson," said Wilson President Barbara K. Mistick as she welcomed those attending. "This renovation project at Henninger Field is a perfect example of how successful you can be if you embrace the past and its guiding principles, while evolving to meet the needs of today's students, as well as those of the future."  

Local officials spoke, including Franklin County Commission Chairman David Keller, Chambersburg Borough Council President Heath Talhelm and State. Rep. Rob Kauffman of the 89th District, who read a proclamation passed in the state legislature recently, marking the Sesquicentennial of Wilson College.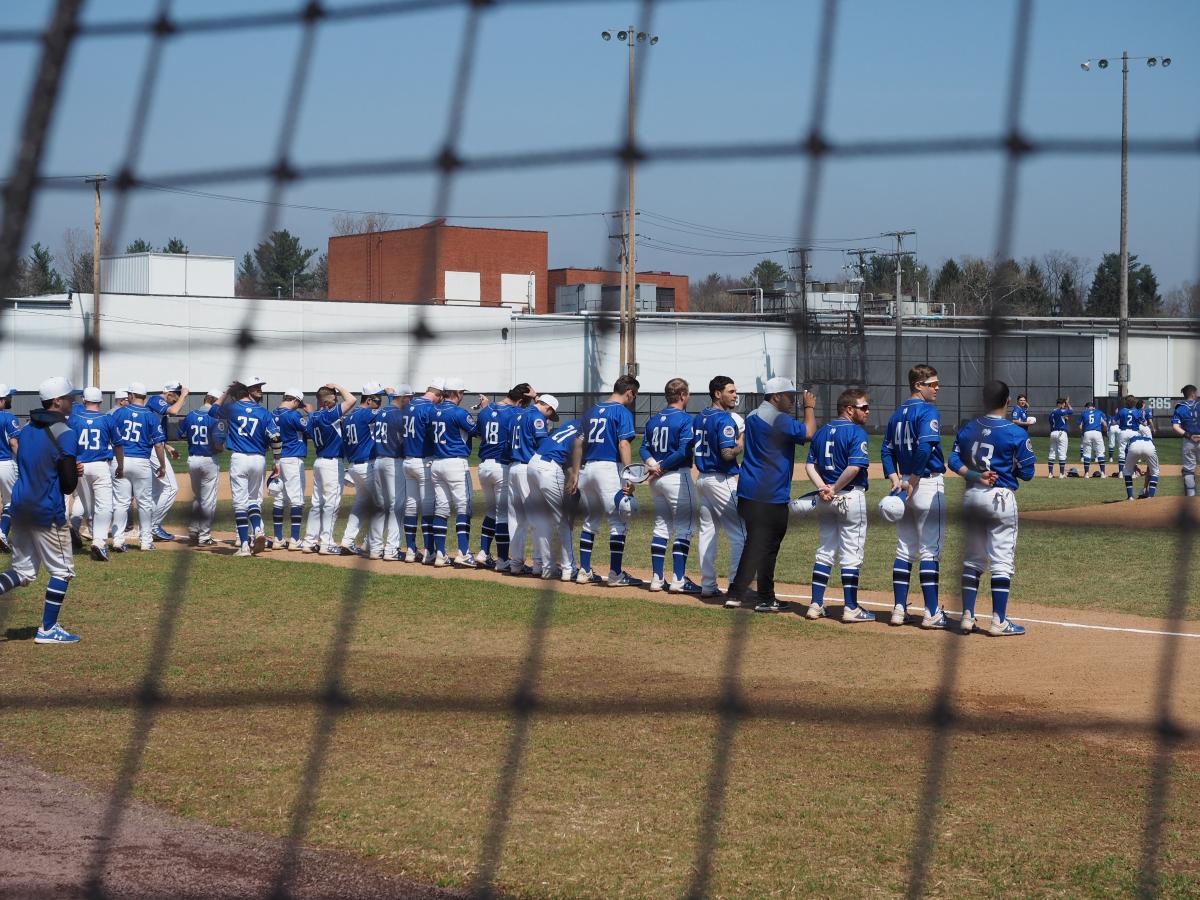 Wilson officials also welcomed members of the family of local baseball legend Nellie Fox and descendants of Clay "Pop" Henninger, for whom the field is named. Local singer Corey Evan Rotz sang the National Anthem and Fayetteville's Tom Brookens, retired Major League third baseman who was also recognized in the ceremony, threw out the first pitch of the first game.

The Wilson Phoenix swept the doubleheader, winning the first game by a score of 9-0 and the second, 4-2.

The dedication marked several other milestones, including the rebirth of Henninger Field and the partnership between Wilson College and the Borough of Chambersburg that made the renewal possible. Wilson has a 10-year lease agreement with the borough for the exclusive use of Henninger Field, which called for the borough to make approximately $250,000 worth of improvements to bring the 124-year-old field into compliance with NCAA specifications for baseball. The borough also completed some updates to the field's public restrooms, moved electric lines and removed trees, according to college officials.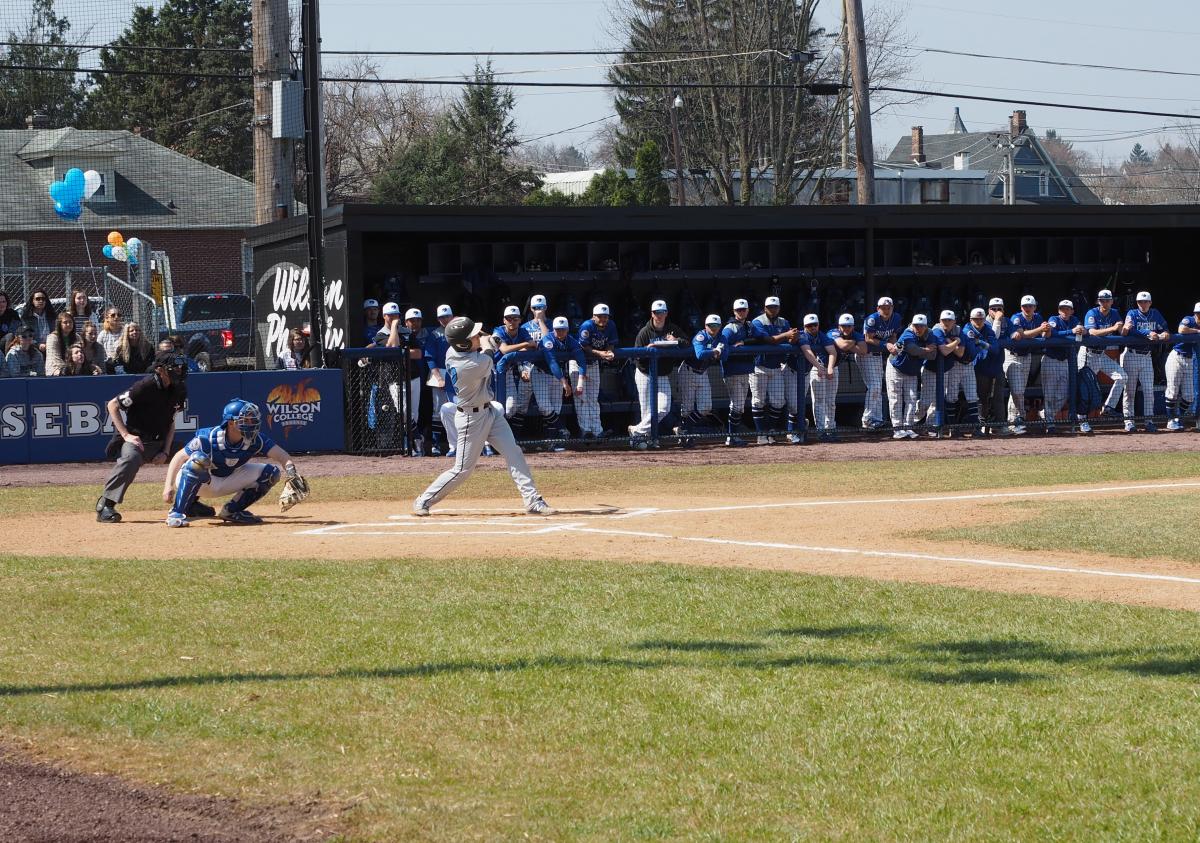 Henninger Field is steeped in local baseball lore. From its opening in 1895 until 2010, organized baseball was played at the field. The most famous baseball game played at Henninger Field took place the afternoon of May 31, 1929, when the New York Yankees played an exhibition game against the club's farm team─Henninger's home team, the Chambersburg Young Yanks. Baseball greats Babe Ruth and Lou Gehrig played for the Yankees that day and in the fifth inning, Ruth thrilled the crowd when he lofted a three-run homer over the center field fence.  

The development of Henninger Field as a thriving center of baseball in Chambersburg is credited to Clay Henninger (1855-1930), a local player-turned-manager who coached the field's Chambersburg Maroons home team for many years.
Published: Tuesday, January 18, 2022
Contact
Wilson College
Office of Marketing and Communications
1015 Philadelphia Avenue
Chambersburg, Pa. 17201