The Wilson College English program invites all budding writers to attend the Wilson College Colloquium on Creative Writing. Attend lessons on writing technique, ask questions about the publishing process, and rub elbows with published authors. 
Saturday, November 9
8:15 a.m. - 5 p.m.
Brooks Science Center, Wilson College
Register here.
Registration deadline is November 3.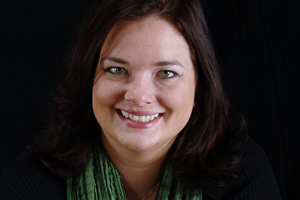 Alicia Drumgoole is a writer and an assistant professor of English at Hagerstown Community College in Hagerstown, Md. She completed her undergraduate degrees in English and political science from Binghamton University and her graduate degree from the State University of New York, Albany. She began her writing career as the Richard J. Roth Journalism Fellow at the New York State Senate. She has had several short works of fiction and poetry published in regional magazines and she lends a hand writing and copyediting documents for the AbleGamers Foundation. Her first novel, Premonition, written under the pen name Agnes Jayne, is now available through Amazon, Barnes and Noble and other major retailers.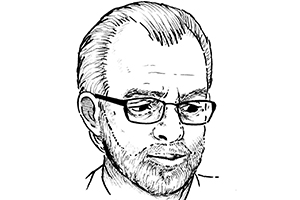 Darrach Dolan is an Irish writer who received his BA from Trinity College, Dublin, and his MFA from the Iowa Writers' Workshop, University of Iowa. Before settling in the United States, he lived in London, Amsterdam, and Sydney. His short stories have appeared in literary journals including Story Quarterly, NarrativeMagazine.com, Fifth Wednesday Journal, and Blue Mesa Review. He has received a two-year bursary from The Arts Council of Ireland to complete a novel set in London at the time of the Hunger Strikes. He has taught creative writing at Dickinson College for many years.
Lisa Summe was born and raised in Cincinnati, Ohio, earned a BA and MA in literature at the University of Cincinnati, and an MFA in poetry from Virginia Tech. She is a member of  VIDA's Web Team, and her poems have appeared or are forthcoming in Juked, Smartish Pace, Lambda Literary, Salt Hill, Waxwing, Bettering American Poetry Vol. 2, and elsewhere. Her first full-length book, Say It Hurts, is forthcoming from YesYes Books in summer 2020. She is a certified health and wellness coach and lives in Pittsburgh, PA.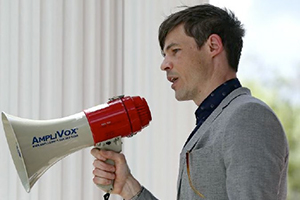 Matthew Diltz McBride is an Instructor of English and Creative Writing as Wilson College and is a member of the College's Master of Fine Arts faculty. He received his Ph.D. from the University of Cincinnati, his M.F.A. from Bowling Green State University, and his B.A. from Capital University. He specializes in composition and creative writing. His first book, City of Incandescent Light, was published by Black Lawrence Press in May, 2018. He is the recipient of a Devine Fellowship, a George Elliston Fellowship, an Ohio Arts Council Grant, and a Writers in the Heartland residency. Further, McBride spends his summers teaching at an agricultural college in Wuhan, China and has been studying Mandarin.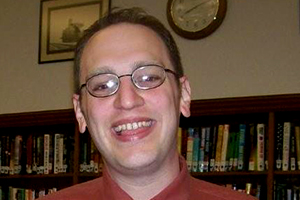 Michael G. Cornelius is a Professor of English at Wilson College. He received his Ph.D. from the University of Rhode Island and is the author and/or editor of eighteen books. These include five novels and short story collections. He has also published short fiction in numerous journals, magazines, and anthologies, including Velvet Mafia, The Egg Box, Icarus, Collective Fallout, The Spillway Review, Future Mysterious Anthology Magazine, and others. He is a past winner of the Margaret Sutton Writer's Award and the Nancy Potter Short Story Contest, and has received grants from the Pennsylvania Humanities Council and the North Kingstown Arts Council. He has been a finalist for the Lambda Literary Award, the Science Fiction Research Association Pioneer Award, an Independent Press Award, and American Library Association prize.
Directions 
1015 Philadelphia Avenue, Chambersburg, PA, 17201.
Campus and Parking Map
Saturday all parking lots at Wilson are open to visitors. Best parking lots for the colloquium are P1 and P2.
Registration
The colloquium is free but you must register by November 3.
Meals: Lunch and all colloquium materials will be provided (vegetarian options available). 
Questions? Contact colloquium director Michael G. Cornelius at mcornelius@wilson.edu