Teacher Certification Pathways
Foreign Language Intern Pathway (FLIP)
Wilson College also offers certification programs in undergraduate education and graduate education. 
Wilson College Directory
Daniela DiGregorio
Email:
Phone:
Office Address:
Wilson College
1015 Philadelphia Ave.
Chambersburg, PA 17201
The Teacher Online Pathway (TOP) is recommended for students who live in Pennsylvania and beyond an 80-mile radius of Wilson College. On this pathway, there is an opportunity for students to complete all coursework in one academic year due to the compressed schedule. All of the courses for TOP are offered online, excluding student/intern teaching, so you can complete the work remotely. You must student/intern teach in Pennsylvania.
Teacher Certification Pathways
Achieve your teaching dreams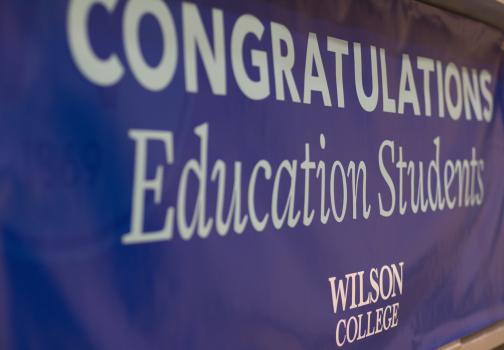 Foreign Language Intern Pathway (FLIP) PK-12 Certificate Requirements
If candidate is eligible for this program, all course work can be taken online excluding the Intern Practicum.
Pages