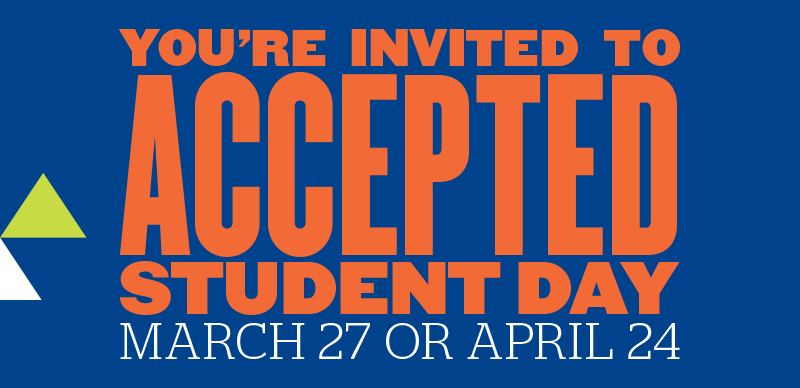 Discover why Wilson is the right fit for you!
• Meet Faculty, Current Students, and Alumni
• Attend Scholarship and Financial Aid Sessions
• Explore Housing and Dining Options, plus Student Organizations
• Secure your Summer Orientation Date
• Campus Tours Available
Join us March 27 or April 24 for Accepted Student Day. 
Space is limited. RSVP today! 
---
Check in begins at 9 a.m. in Laird Hall. 
At Accepted Student Day you can expect:
Morning
Welcome from President Fugate
MyWilson
Explore Wilson - campus offices, faculty, pop-up school store, student clubs
Lunch
Afternoon
Financial Aid Presentations
Campus Tours
Individual Financial Aid Appointment - 30 minutes pre-scheduled
Wilson College follows state and federal health and safety guidelines, including social distancing protocols. A mask must be worn at all times while on campus.