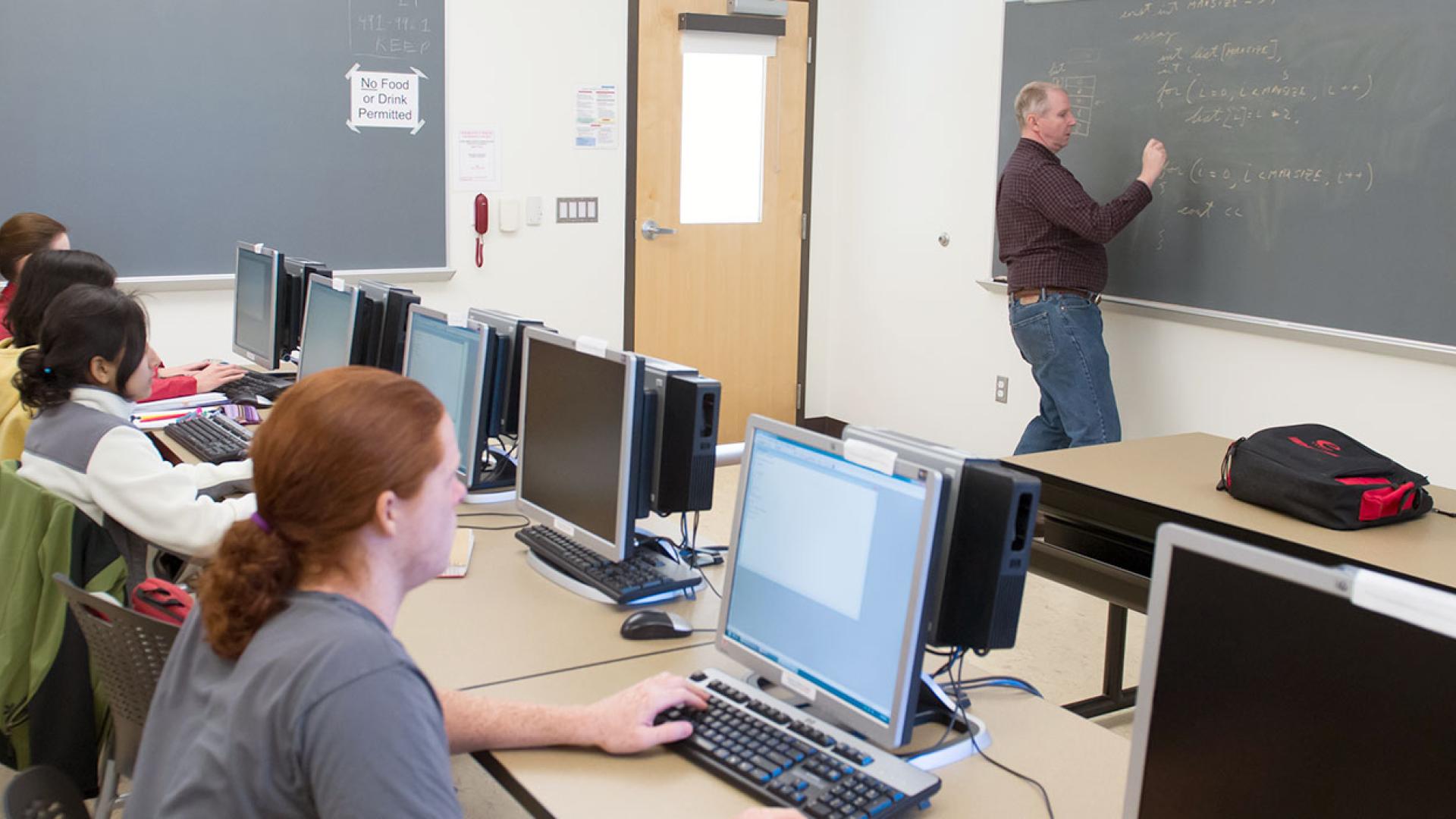 Accounting students at Wilson College know what it takes to be successful in the real world. They recognize that an accounting degree will make them stand out in the crowded marketplace by providing them with the problem solving, critical thinking and communication skills that are in high demand by employers.
Wilson accounting students mean business
A career in the growing accounting industry is both challenging and rewarding. With an accounting degree from Wilson College, students will be equipped to take on any opportunity that comes their way.
 
Beyond the numbers
At Wilson College, the study of accounting encompasses more than numbers and spreadsheets. Incorporated with a robust liberal arts education, the accounting major provides students with a solid financial foundation as well as sensitivity to the ethical and international climate of today's dynamic and ever-changing business world. With accessible faculty and intimate class settings, students benefit from a comprehensive and personalized approach to learning.
 
Preparation for entry into a thriving job market
Year after year, the accounting profession sees steady growth, making the job market excellent for graduating students pursuing a wide variety of careers.
Internships are an integral part of the accounting program, providing real-world experience for students, exposure to a variety of accounting settings and career planning opportunities.
A degree in accounting provides opportunities in:
Public accounting
Financial institutions
Manufacturing
Merchandising
Service enterprises
Federal, state, or local government
Nonprofit organizations
Graduate programs, business school or law school
Whether students study accounting as a major or elective, they will gain fundamental business skills they can bring to their careers and personal lives.
---
Wilson College is committed to the importance and value of a college education. That's why we work hard to keep our degree programs affordable. Learn more about financial aid. 
This major is part of Wilson's Accelerated Master's program.
To learn how you can complete a bachelor's plus master's degree in five years (three for transfer students), click here.