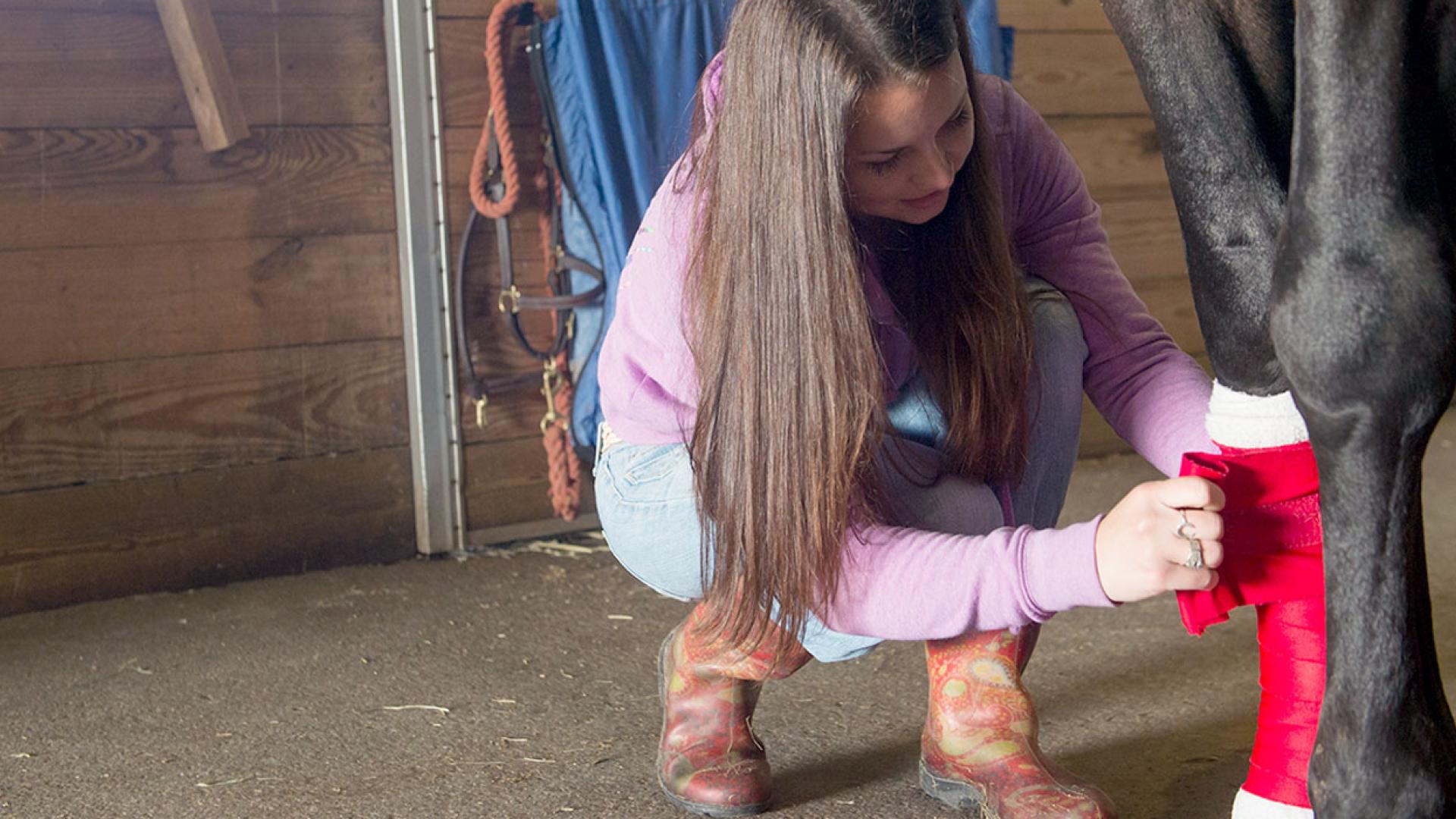 In Fall 2015, Wilson College launched its new Equi-Assist® concentration within the veterinary nursing (VN) major. One of the first programs of its kind in the nation, Equi-Assist® will give Wilson VN graduates the training and skills to, under the direction of the attending veterinarian, work independently to provide equine nursing veterinary care in a horse's home environment. Like people, horses with health issues can respond more positively to treatment at home than in a hospital setting.
The Equi-Assist® concentration complements existing VN concentrations in veterinary biology and veterinary business management. Students enrolled in the Equi-Assist® concentration will be trained to coordinate communication and care between a horse's owner, trainer, veterinarian and managers. This specialized training will increase the veterinary technologist's ability to be a valuable resource on the veterinary medical team, allowing better use of technologists in the workforce 
and providing a strategic advantage for the 
equine veterinarian.

This unprecedented level of training distinguishes Wilson graduates and the VN program. Wilson's VN program is one of only 22 in the nation that provides a four-year degree in veterinary nursing and is the only one of its kind in Pennsylvania.
Employment of veterinary technologists and technicians is projected to grow 30 percent by 2022, according to the U.S. Department of Labor. "Because veterinarians perform specialized tasks, clinics and animal hospitals are increasingly using veterinary technologists and technicians to provide more general care and perform more laboratory work. Furthermore, veterinarians will continue to prefer higher skilled veterinary technologists and technicians over veterinary assistants for more complex work," a 2014 report from the Bureau of Labor Statistics says.
Wilson's Equi-Assist® concentration is made possible, in part, by the generous contribution of Margaret Hamilton Duprey.
For more information, contact:
Tammy Ege, MS, CVT, Associate Professor, Interim Director of Veterinary Nursing
tammy.ege@wilson.edu
717-264-4149
1015 Philadelphia Ave., Chambersburg, Pa. 17201,/p>