Education Programs
The education programs at Wilson are designed to develop professional competence through integration of theory, observation, practice and clinical experience.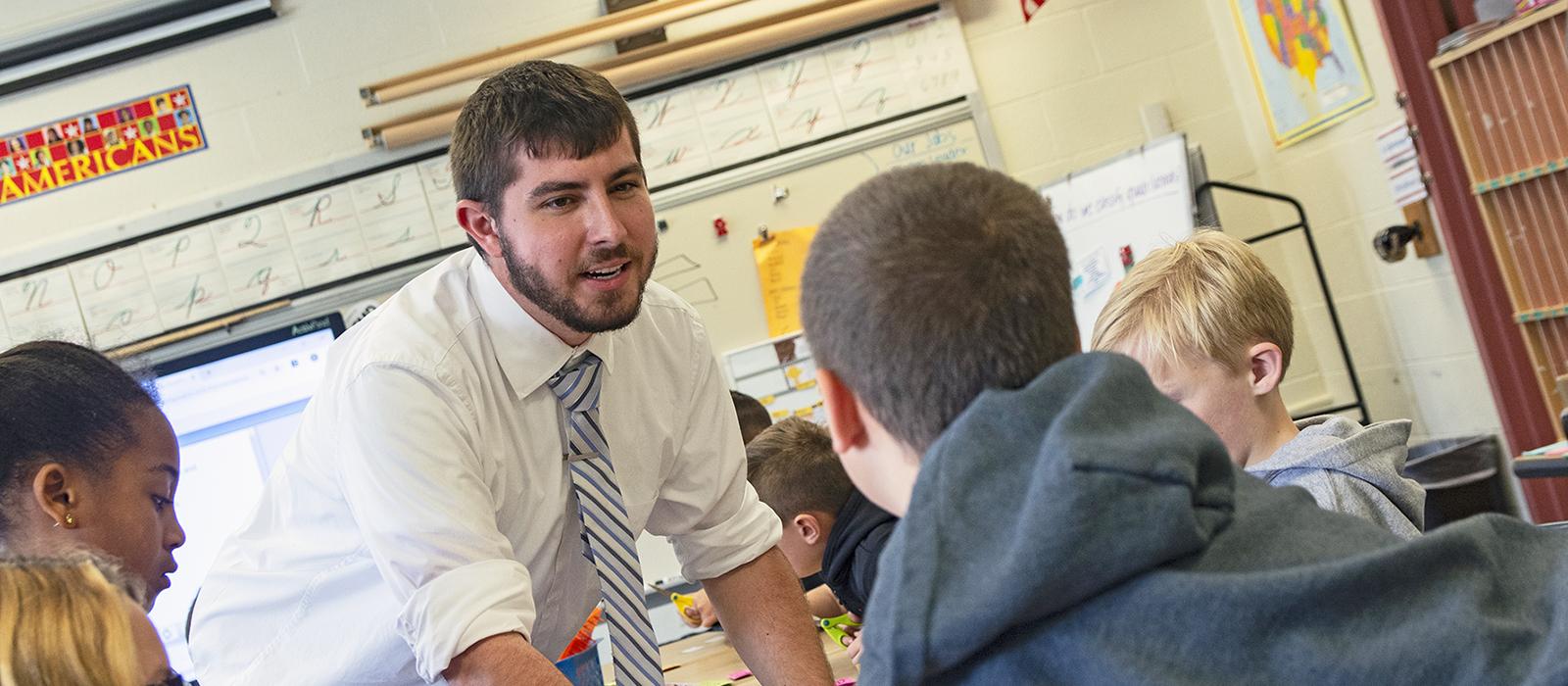 A Learning Community
"Wilson College's Education Program is a learning community that equipped me with tools to combine learning theories and classroom experiences to shape me into an educator." -- Kyle McNew '18, 4th grade teacher, Waynesboro Area School District
About the Major
In keeping with the Wilson College mission as an independent liberal arts college, the Department of Teacher Education enhances those qualities that result from a liberal education by linking strong academic content with best educational theory, research, and practice
In preparing successful candidates for Pennsylvania Pre-K-12 certification, our Department of Teacher Education faculty not only builds close communities of students through collaborative learning in small classes but also builds partnerships with school communities through collegial dialogue, staff development opportunities, and interactive field experiences. We provide thorough, individualized advising to accommodate the diverse needs of students from the undergraduate program (both bachelor's and associate's degrees) and the Teacher Intern Program. The Teacher Education program serves as a resource for both the college community and the community at large to model innovative educational practices that result in the highest standards of teaching.
All Education majors and certification programs choose courses across a wide range of disciplines that provide the broad knowledge base required for teaching in Pennsylvania public or private schools.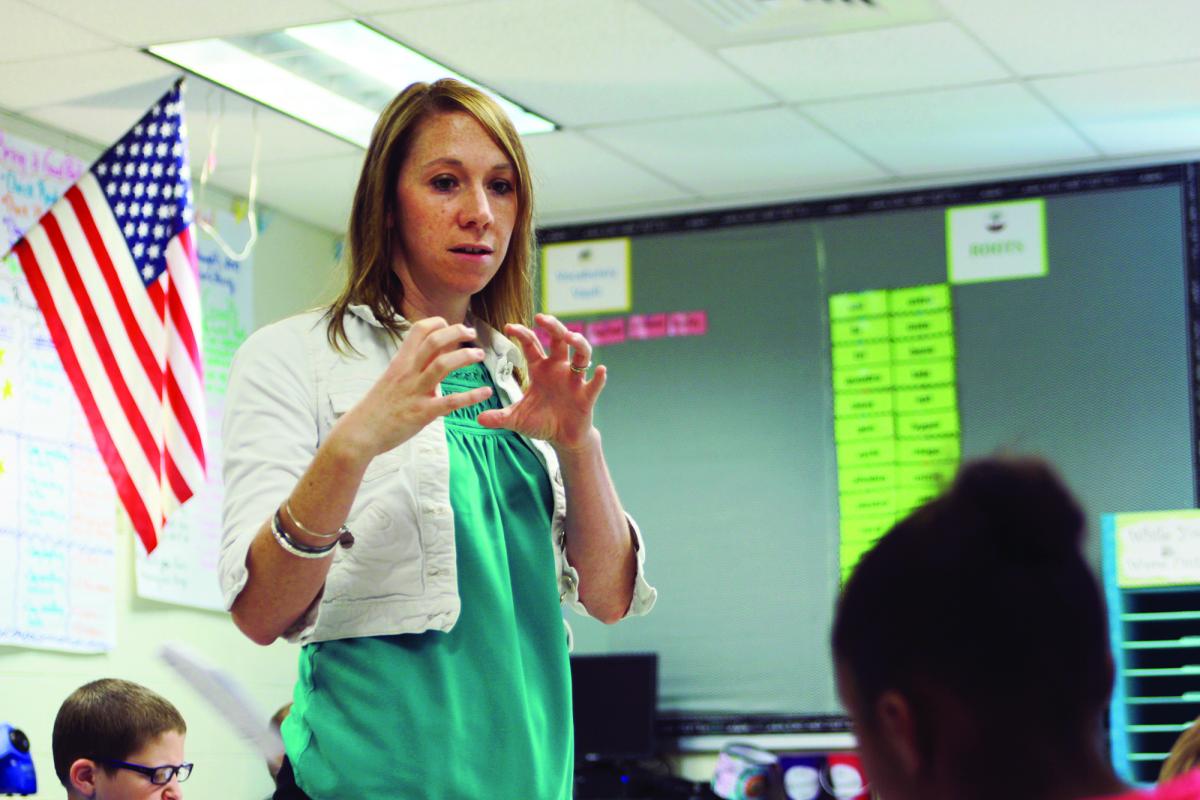 PDE Announces Teacher Shortage Areas
Pennsylvania Department of Education, in their annual Proposed Teacher Shortage report, indentifed the following subject areas to have the most severe teacher shortages in PA. The ten subject areas are: English as a Second Language, Fine and Performing Arts, Foreign Language PK-12, Hearing Impaired, Sciences 7-12, Mathematics 7-12,Special Education PK-12, Speech & Language Impaired, Visually Impaired and Vocational Education. Wilson College offers certification in the bold-faced areas. Come visit Wilson today!
Post
Baccalaureate or Master Degree Holders
If you hold a bachelor's or master's degree from another college or university please visit our Teacher Certification Pathways page. These programs are specifically designed to accelerate the academic process while getting you the core classes that you need toward the teaching certification.
Already have PA teaching certification and want a master degree, visit our Graduate Education Programs.
---
Wilson College is committed to the importance and value of a college education. That's why we work hard to keep our degree programs affordable. Learn more about financial aid. 
"Wilson was a great fit for me. With small class sizes, the education is individualized and classes were tailored to my specific content area as an education major. The faculty and professors of the education program were so helpful and wanted to see me reach my goals as much as I did. Additionally., Wilson's liberal arts classes helped me go above and beyond my major by helping me achieve a passing score to teach Spanish in addition to health and physical education."
-Kellyn Perry'21, Health & Physical Education, Central Fulton School District
"Wilson's Education Program and dedicated faculty provided me with critical instructional skills as well as an understanding of what it means to be every student's champion."
– Brenna Shilling '19, Early Childhood Education, Mifflin County School District
"From my first visit to the admissions office to finally walking across the platform to receive my diploma, Wilson College was the perfect choice for me to earn my Bachelor of Arts in Education because of its affordability, level of preparation for today's classroom, and incredibly supportive team of professors and educators. The professors and adjuncts in the education department are continually seeking ways to keep their curriculum and instruction engaging and relevant for the ever changing classroom environment. I would highly recommend Wilson College as a great place to build relationships and fulfill that lifelong dream of being a teacher."
- Fawn Stitely '17, Early Childhood Education, Waynesboro Area School District
"Being in the Adult Degree Program, I have needed extra guidance from the Education Department throughout my years at Wilson College. An already demanding schedule meant that I would need to find courses that fit my limited availability. The Education Department was consistently helpful in guiding me along my journey in becoming an educator. Wilson easily became my home away from home and the Education Department played no small part in making that happen.
- Amanda Kenney '17, English teacher, Waynesboro Area School District
 
"My experience in Wilson's education program has been very rewarding. This program has prepared and inspired me to make a difference in our world through education."
- Katelyn Wingerd '16, first-grade teacher, Gettysburg School District