Our Bachelor of Science degree in exercise science prepares students for success in the health and fitness industries as well as in a variety of health-related graduate and professional programs. Our curriculum is based on the knowledge, skills, and abilities recommended by the American College of Sports Medicine (ACSM) and provides students with a strong science-based education.
Highlights
The study of human anatomy and physiology, care and prevention of injuries, exercise testing and prescription, psychology of sport, as well as diversity, equity and inclusion in sport are a few key features of our curriculum. Students refine their degree by choosing a concentration that best suits their career goals: pre-professional studies, human performance, or holistic health. Knowledge is also applied during experiential learning opportunities in and out of the classroom, as well as through an internship.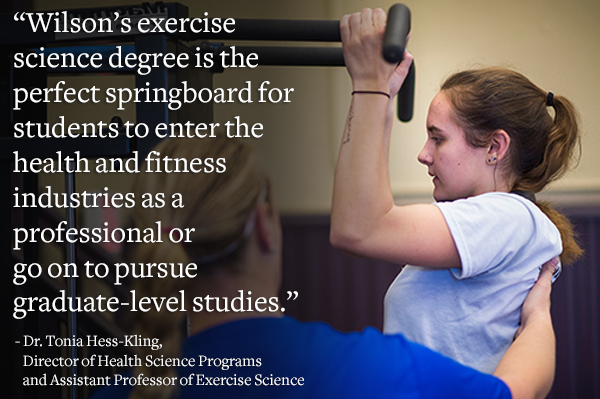 Why Study Exercise Science?
Wilson's exercise science degree is designed to take advantage of the College's strong offerings in liberal studies and science, creating a springboard for students to pursue a variety of career options and/or continue their education with graduate-level studies. With the health and fitness industries experiencing rapid growth in the U.S, program graduates are sure to find diverse career opportunities. According to the U.S. Bureau of Labor Statics, overall job growth for these industries is expected to increase by 15% over the next 10 years.
Career Paths
Earning a degree in exercise science can be the first step toward a rewarding career in many roles and fields, including
•    Physical Therapy
•    Occupational Therapy
•    Chiropractic Medicine
•    Physician Assistant
•    Clinical Director
•    Personal or Group Training
•    Fitness and Performance Enhancement
•    Exercise Physiologist
•    Strength and Conditioning
•    Health and Human Services
•    Personal Health and Well‐being
•    Integrative Medicine
•    Health Coaching
•    Case Manager or Patient Advocacy
Have questions? Request more info.
---
Hear from faculty and current students in our Health Science and Exercise Science departments in this recording of a virtual information session.
Exercise Science News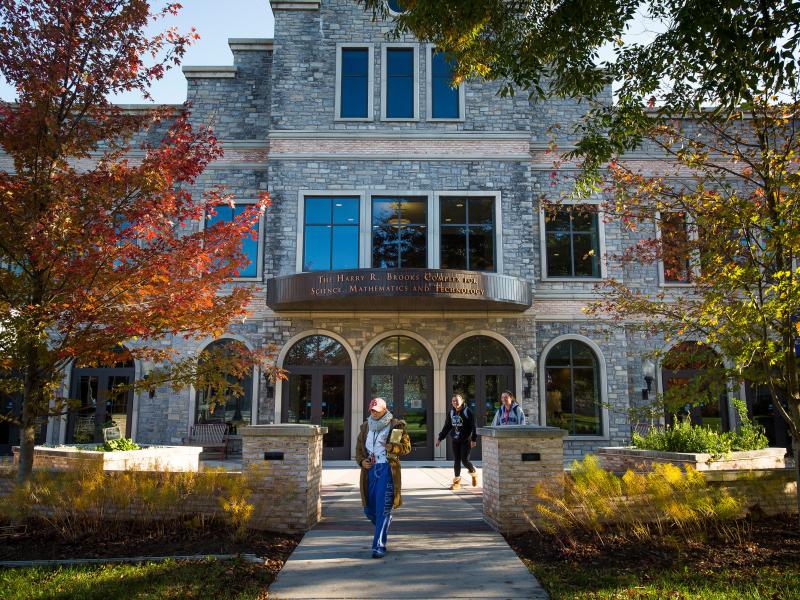 A new educational partnership between Wilson and New York Chiropractic College will guarantee qualified Wilson graduates who receive a bachelor's degree in exercise science admission to NYCC's Doctor of Chiropractic program. Under an articulation ag...
April 7, 2017 Chambersburg, Pa. — Wilson College sophomore Keion Adams has been named a Campus Compact 2017 Newman Civic Fellow, an honor given to "community-committed" students who have demonstrated "an investment in finding solutions for challenge...
---
Wilson College is committed to the importance and value of a college education. That's why we work hard to keep our degree programs affordable. Learn more about financial aid. 
This major is part of Wilson's Accelerated Master's program.
To learn how you can complete a bachelor's plus master's degree in five years (three for transfer students), click here.